CANCELLED – Night of Fire & Light at Wakefield Cathedral
Sarah Gaffney-Lang, Families Editor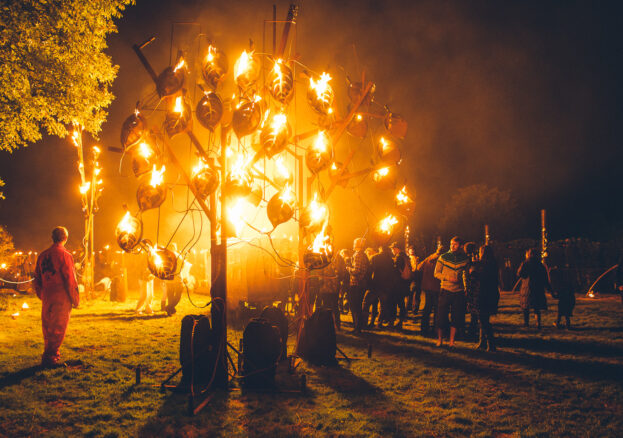 Due to the ongoing situation with  COVID-19, this event has been cancelled.  A statement from Wakefield Cultural Consortium, Wakefield BID, Walk The Plank and partners reads:
'In light of the unprecedented effects of the coronavirus pandemic and government advice, Wakefield's Night of Fire & Light will not be going ahead on Thursday 26 & Friday 27 March.  Our first priority is the health and well-being of everyone – our audiences, our company, our staff, and the entire community. This is why we have taken the decision not to go ahead.  
We really hope we can reschedule the event. It will take some time to work out the detail of this, find new dates and get everything in place. As soon as we know more we will be in touch with those who registered, and we will also post messages across social networks.  This applies to all Night of Fire & Light events, including the programme inside and outside Wakefield Cathedral, at All Saints Yard and the guided walk. Events advertised at other venues may also be affected – we recommend you visit the website of the venue for further information.  
We also wanted to take a moment to thank those who donated to support this event. As we hope to reschedule this event, we ask that you allow us to keep your donation to use at a later date. However, if you would prefer a refund, please contact Theatre Royal Wakefield's Box Office Manager, Jill McGahan quoting your order reference number and they can arrange that for you.  
Night of Fire & Light was to be delivered by several organisations from across Wakefield and beyond.  From cultural organisations and local businesses to education providers and specialist companies, we had worked together to create something spectacular for our city. We hope we can share it with you soon.  In the meantime, we ask that you consider how you might be able to continue to support the diverse range of superb businesses and cultural organisations across our city and district in these uncertain, challenging times.  Our thoughts are with everyone who is being affected by this situation and we pass on our very best wishes to all of you and your loved ones.' 
If you like your events with atmosphere then Night of Fire and Light is for you. Experience Wakefield Cathedral in the golden glow of a magical fire garden. Fire garden we hear you ask…
This is a major new event, in which you can experience the magnificent Wakefield Cathedral and its surrounding gardens like never before. Follow flame-lit pathways, discover beautifully carved flower boxes and be hypnotised by flame-filled floral chimneys.
Wakefield BID, in association with Wakefield Cultural Consortium and the award-winning international outdoor arts specialists, Walk The Plank, have come together to deliver a magical event. We don't want to ruin the surprise by giving too much away, but… you can expect mechanical plants that burst into flames before your very eyes! There are also blazing begonias that pulse with flames and gently burning bulrushes. As well as lots of other treats, you'll be joined in the evening by musicians and fire performers.
The event takes place over two nights and along with the dazzling fire garden you can also take part in a unique walking tour, The Carnival of the Animals, in which you can discover the birds, beasts and grotesqueries of Wakefield – sure to fascinate the whole family. The walk will be led by Kevin Trickett MBE, around some of Wakefield's city centre streets. It will last between an hour and 90 minutes and will end at the Cathedral so you can go on to enjoy the Night of Fire and Light.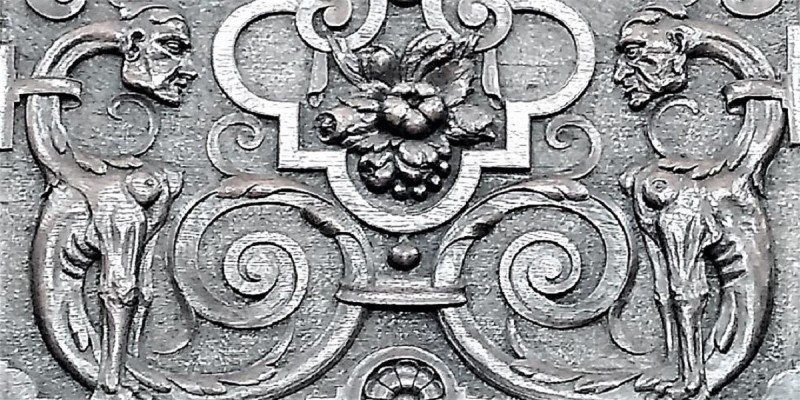 Over the past few years Wakefield has revealed itself as a place that has a thriving cultural scene. Home to galleries, theatres, castles and cathedrals, there's a host of creative goings on for families that want to get out and about. The Night of Fire and Light is no exception. It's set to be a unique and unforgettable event, sure to memorise young and old alike.