Much Ado About Nothing at Shakespeare North Playhouse
Kristy Stott, Theatre Editor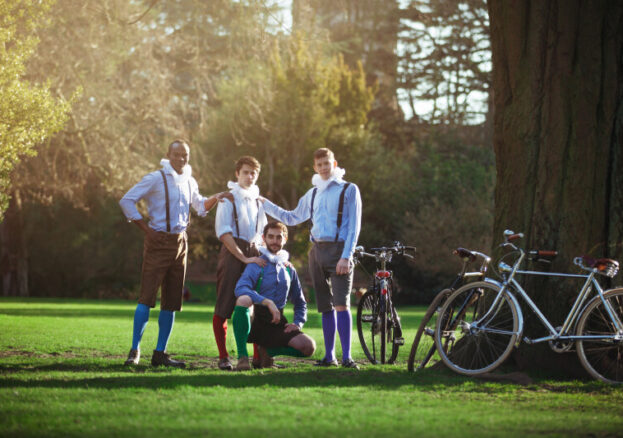 Cheerful, chaotic and charming, the HandleBards bring their unhinged and laugh-out-loud version of Shakespeare's Much Ado About Nothing to the Cockpit Theatre at Shakespeare North Playhouse.
Cycling from venue to venue, the troupe are well-known for their unique and energetic performance style. Carrying all of their set, props and costumes on the back of their bikes, The Handlebards present environmentally sustainable Shakespeare plays at venues across the UK.
Expect music, mayhem and plenty of costume changes when the HandleBards bring their warm hilarity and refreshing irreverence to the stage.