Flecky Bennett's Ghost Walks
Carmel Smickersgill, Tours & Activities Editor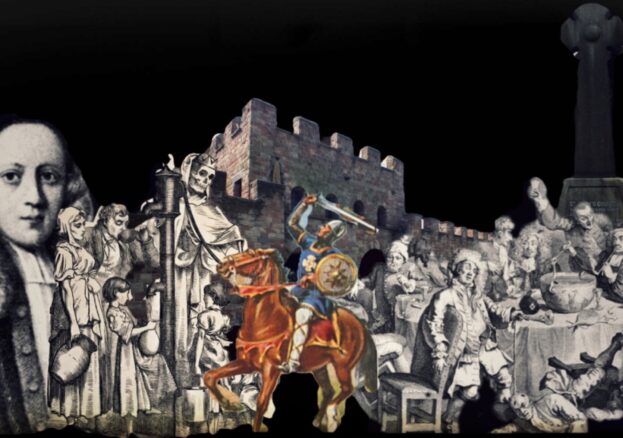 Manchester is a city riddled with gory history and ghoulish folklore and one character has taken it upon himself to share these tales. Meet Flecky Bennet, your guide through the dark and demonic side of the city as he takes you on Manchester's award winning ghost walks. He's an eccentric and brilliantly entertaining guide with a clear passion for all things haunted, cursed or just plain weird.
macabre tales told with charismatic charm
Ghost walks happen throughout the city, however, don't expect to be lead along the well lit safety of the high streets. You'll be traipsing through the backstreets of Deansgate in search of a headless dog as well as wandering along the darkened canals, hearing stories of the spirits who still inhabit the waters. What can be guaranteed from each walk is macabre tales told with charismatic charm and as an audience member you may be called upon to be part of the performance. Although it is a ghost walk, all of the stories you'll hear are well researched historical accounts and entirely based on fact.
If you prefer a more suburban ghost tale. Flecky doesn't just awaken demons in the city centre, he also exposes the paranormal sides of Didsbury, Stockport and Chorlton. If you attend the Chorlton walk or venture into the haunted tavern you will find yourself caught up in a real life paranormal investigation. Ghost walking through the Stockport air raid shelters is a particularly popular event as you'll walk through the abandoned underground tunnels that lie beneath Stockport city centre.
Be sure to book in advance as the ghost walks are very popular and sell out quickly. Each one lasts around 90 minutes, with a couple of 2 hours exceptions, and has a different meeting point. There is an opportunity for latecomers to catch up, which is needed as Flecky will set off as soon as the nearest church bell chimes the hour. Check the website for details of each tour and upcoming dates.