Valentine's Event: Moonrise Kingdom at Victoria Baths
Tom Grieve, Cinema Editor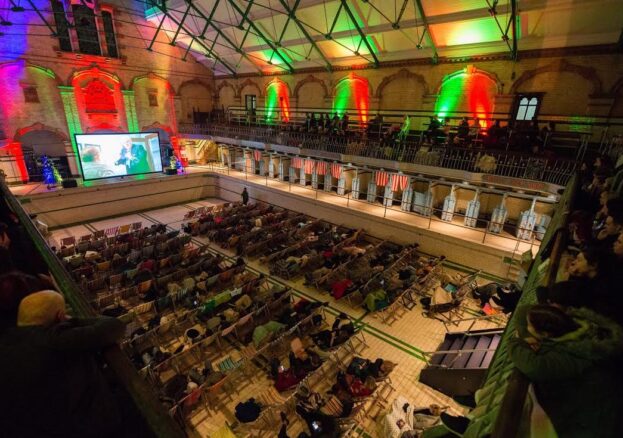 Get your Valentine's Day off to an early start with a special swimming-pool pop-up screening of Wes Anderson's Moonrise Kingdom at Victoria Baths.
One of the best filmmakers working in Hollywood, Wes Anderson – the director behind such beloved films as Rushmore, The Royal Tenenbaums and The Grand Budapest Hotel – is occasionally derided for his fussy style, but the truth is that his formal rigor is more than matched by his very real talent for articulating emotion – feelings of love, pain and melancholy which lie barely concealed under his carefully constructed surfaces.
Set on an island off the coast of New England in the summer of 1965, Moonrise Kingdom tells the story of two 12-year-olds (Kara Hayward and Jared Gilman) who fall in love, make a secret pact, and run away together into the wilderness. One of Anderson's best works, this wickedly deadpan film features an all-star cast that includes the likes of Tilda Swinton, Bill Murray, Edward Norton and Bruce Willis in supporting roles. It's a tender, non-condescending depiction of first love that should prove an ideal Valentine's movie.
Victoria Baths will be full stocked with tasty street food traders, Proove Pizza and Caribou Poutine, desert from Ginger's Comfort Emporium and drinks from The Village Screen bar. Plus, local DJs – The Colonel and Jimmy the Gent will be providing music at the historic location.
Don't forget to wrap up warm though – that Gala Pool can get chilly.