Midnight Matinee Screening: The Blob
Tom Grieve, Cinema Editor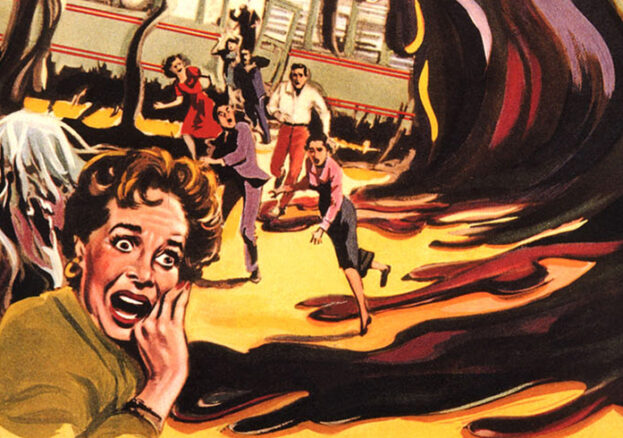 Midnight movies have a long history in American cinemas, where cult, exploitation and genre films such as The Rock Horror Picture Show, El Topo and Eraserhead would keep audiences flocking back week after week. There's a special buzz around such events, and a committed (and sometimes tipsy…) crowd looking for a good time often provokes a real sense of community. It's important to choose the right film though, and for their first midnight movie, the team at Stockport Plaza have got it spot with classic sci-fi, The Blob.
Steve McQueen plays a teenager named, erm, Steve, in this 1958 cult film. There's trouble in Pennsylvania, but nobody takes Steve and his friends seriously when he tries to warn them about the gooey extra-terrestrial organism that is enveloping the locals one-by-one. The idea of  a giant, cherry-red blob from outer space that has arrived to consume us all is admittedly schlocky, even by fifties sci-fi standards, but the film is delivered with a campy charm and there's some genuine suspense as the creature slowly edges towards its victims.
A drive-in icon, The Blob is a fascinating artifact of fifties Americana and remains thoroughly entertaining – even if the then 28-year-old McQueen doesn't quite convince as a High School student. The screening also provides the perfect excuse to pay a visit to The Plaza. Stockport's 1932 art-deco theatre is a magnificent venue and, if you're lucky, you might even get to see the original Compton Organ in action.