Mary Griffiths: Wild Honey at The Turnpike, Leigh
Amy Foster, Contributor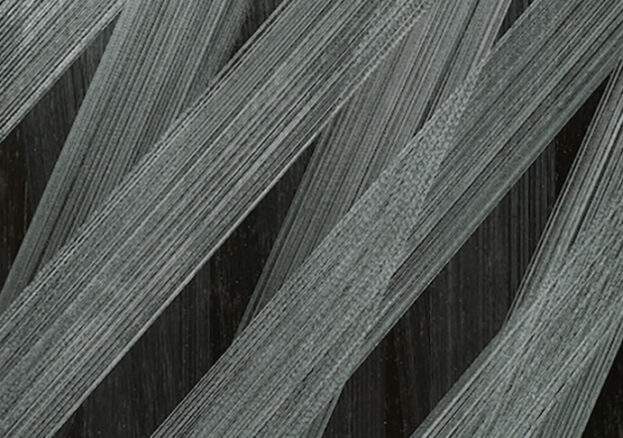 Following Nick Crowe & Ian Rawlinson: In the family of the Carbons (a show examining the physical properties of coal through a range of mediums, from sculpture to video), Manchester based artist and curator, Mary Griffiths, explores the history of Leigh's coal mines with a plethora of refined drawings reminiscent of the small town's industrial past.
Taking inspiration from the former local colliery at Astley Green, Wild Honey frames traditional coal mining as an almost 'raw', 'elemental' process. The unforgiving nature of underground mines captured in the subdued, bleak colours of Griffiths' graphite-based work.
The labour-intensive nature of her drawings – abstract, geometric designs made up of delicate lines carefully carved into a surface layer of graphite over white gesso – connects Griffiths' practice to the labour and toil of the underground worker. In subterranean working conditions, the miner would chore to provide comfort for their family and others. Here, the artist presents us with gentle delicate pieces that are the result of a physically demanding and rigorous process.
Featured in the exhibition, Upcast (2017) is a lyrical work that replicates the intricacies of the transportation and pulley systems used in traditional mining. The drawing-technique is shaped by moments spent examining mining headgear and winding machines. The directional, sweeping marks carry the motion of these technical tools. It is a perfect example of her wider interest in the lost mechanisms and systems behind this past industry.
The sensitive exchange of time taken for Griffiths to produce her art mirrors the time passed since workers last laboured in British mines. With this in mind, her canvases call for time to be spent looking at the craft behind the drawings. Much like miners represented the work ethic and expertise of the 'great British labourer', Griffiths represents a genre of art often lost in a sea of popular video work and wild installations: the skill of the drawer.