The Martin Harris Centre: Virtual Concert Series
Johnny James, Managing Editor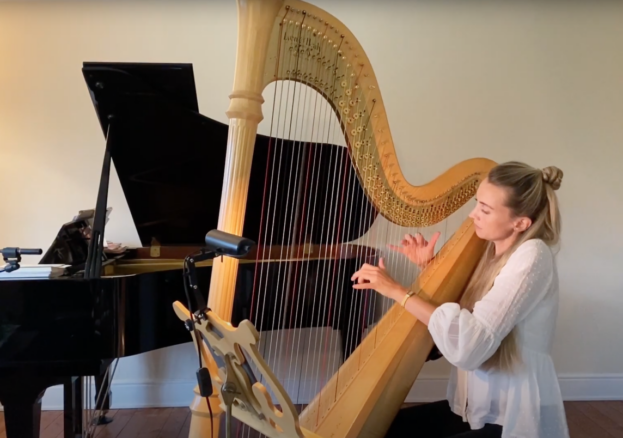 The Martin Harris Centre at The University of Manchester has taken its lunchtime concert series online, with a broad range of musicians giving remote recitals each week.
Accessible via YouTube, the free concert series opens a virtual window to talented artists and composers connected with the University, at a time when physical concerts at the Martin Harris Centre are not possible.
Early on in the series, we heard performances of Bach and Tchaikovsky by Marc Danel, violinist and leader of The Quator Danel, the University's String Quartet in Residence. This was followed by a recital by University flute teacher, Robert Looman, who multi-tracked himself performing a new work for three flutes by Professor of Music, Camden Reeves.
The latest recital, above, features alumna and harpist Olivia Jageurs, who performs two very different pieces by Samuel Coleridge-Taylor and Brandee Younger. Olivia's choice of repertoire was guided by the Black Lives Matter movement, and her exploration of composers of black heritage who have contributed much to classical music.
With new recitals released every Friday, head over to the University of Manchester Music Department's YouTube channel for the latest instalment.