Lungiswa Gqunta: Sleep in Witness at The Henry Moore Institute
Maja Lorkowska, Exhibitions Editor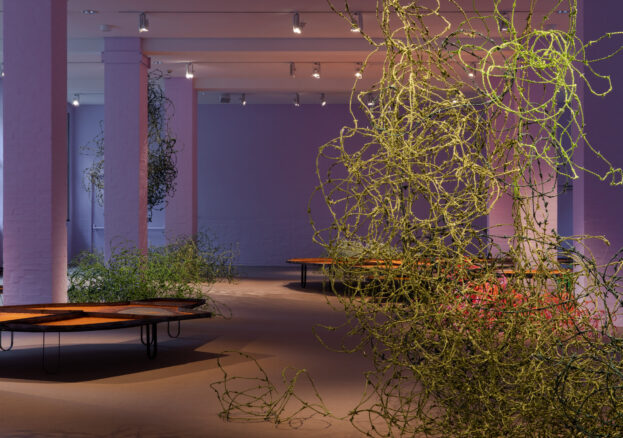 Lungiswa Gqunta: Sleep in Witness at The Henry Moore Foundation is the South African artist's largest exhibition to date, so don't miss the chance to see her compelling installations while they're on display on our doorstep.
Born and based in Cape Town, Lungiswa Gqunta's work focuses on colonialism in South Africa: its violence, legacy and the lasting oppressive practices of apartheid. Adopting a multitude of materials and techniques, Gqunta's work reveals the hidden modes of suppression of South African people of colour. As well as highlighting the post-colonial turmoil, Lungiswa leans into themes of resistance, collective healing and 'mothering', making her practice incredibly nuanced. Personal touches and found objects proliferate throughout her installations, from bed sheets from the family home to recurring symbols like the glass bottle.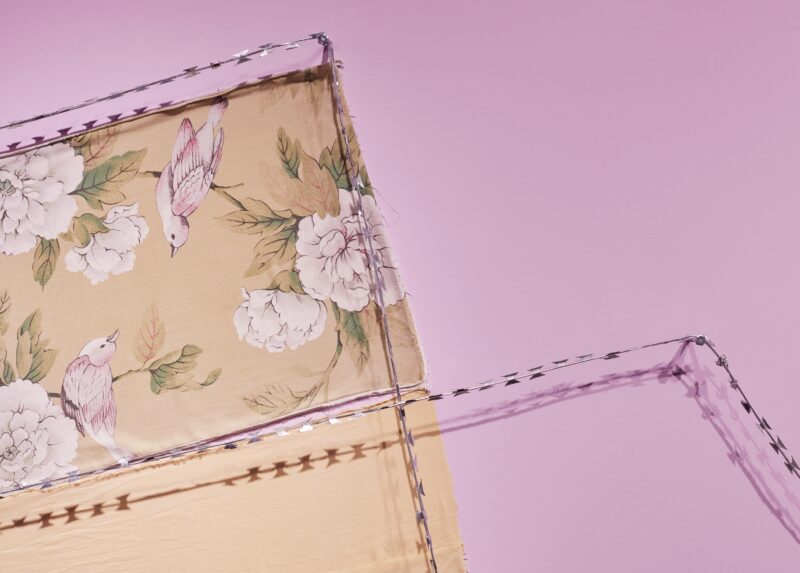 For the exhibition in Leeds the artist shows two new, interrelated installations. The first comprises rocks made from blown glass, piled into colourful mountains. Glass is often used by the artist because it is a material imbued with symbolism, especially in the context of South Africa. Glass bottles reference petrol bombs which despite the violent connotations, also symbolise resistance – an easily accessible means of standing up to the oppressor. Previous work by Gqunta included actually recreating petrol bombs in the context of a gallery space, filling the room with the scent of petrol.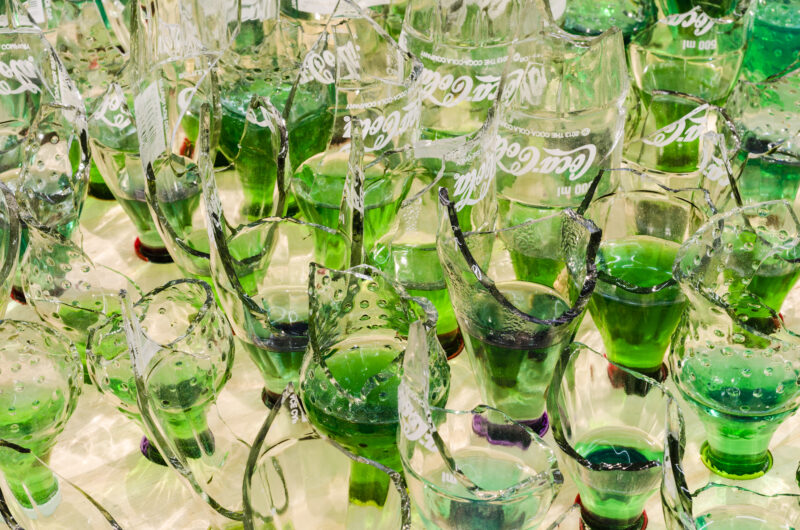 The use of bottles also touches on South Africa's 'dop system' where employers pay their workers with cheap wine, exacerbating both poverty and alcoholism amongst the working population. In the work Lawn (2016), the artist presented half smashed green bottles arranged to look like a piece of uniform grass, exploring ideas of land ownership, trespass and landscape. The new commission for the Henry Moore Institute continues this line of enquiry with considerations of the land alongside the sense of danger.
Indeed, risk seems to be a constant in the artist's practice. The second installation features another commonly used material – barbed wire – wrapped in sea-coloured cotton fabric. Referencing barriers, colonial force and segregation, Gqunta combines the harsh deterrent with a softness, perhaps suggesting the underlying danger lurking just beneath the surface. Previous work included barbed wire wrapped in herbs, once again utilising the power of smell to enhance the experience of encountering the work.
Lungiswa Gqunta's work is minimal yet in no way simplistic or inaccessible. The considered symbolism allows the viewer not only to learn more about the socio-political situation of South Africa from the perspective of a local Black artist, but also to arrive at their own conclusions, thanks to the visceral experience her installations provide.