Light and Soul – Early Impressions of the French Landscape at Cooper Gallery
Katie Evans, Exhibitions Editor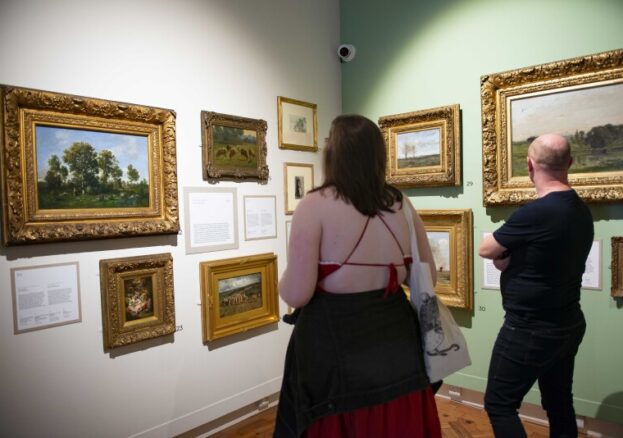 Cinematic sunsets, rocky outcrops and mythical woodlands – the works on display at Cooper Gallery's latest exhibition, Light and Soul – Early Impressions of the French Landscape, are a masterclass in nineteenth-century French landscape painting.
An unmissable collection of pre-impressionist innovators, Light and Soul features works from pioneers such as Rosa Bonheur, Jean-Baptiste-Camille Corot and the mentor to the young Claude Monet – Eugène Boudin.        
Bringing together masterpieces from collections across the country, including The National Gallery, London, Sheffield Museums, and The Bowes Museum, County Durham, the exhibition takes you on a tour through all four corners of France. 
From panoramic vistas to intimate sketches of labourers, the works paint a picture of life in these environments, whether it's lush valleys or the sprawling beaches of Normandy.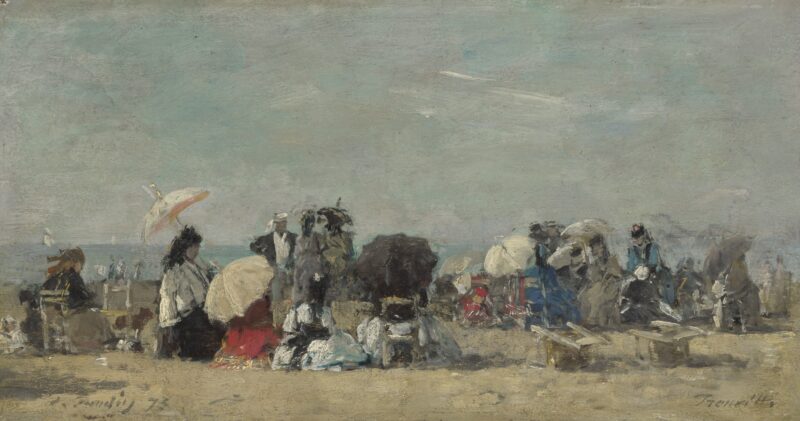 Make sure to see Corot's sketch of a tree. Sketches like these were paramount to capturing the fleeting effects of nature. Here, Corot effortlessly depicts the power and scale of the tree: rendered in swift, urgent strokes, it towers over the human figure, a reminder of the superiority of mother nature.
And nestled within Joséphine Bowes's Study of Poplars you can just about spy tiny polkadots of cobalt blue in amongst the shadows. A detail like this might feel out of place in an exhibition of work from two centuries ago, but the more familiar you become with these painters, the more you can spot innovative gestures and flicks of paint that magically replicate the dancing effects of light and the bristling textures of the natural world.
Prior to the exhibition, several works went through a rigorous conservation process, including River Landscape by Eugène Modeste Edmond Lepoittevin. Get up close to appreciate how the newly restored vibrancy of the painter's palette –  the blue of the sky, the reds of the clothing and the pinks cast by the sun –  bring the central, white-scarfed figure into sharp focus.
The landscapes on display do more than just replicate a scene, they somehow manage to replicate the feeling of being in the natural world. 
Do not miss this rare opportunity to see up close the work of the most celebrated painters of the nineteenth-century, and whose mastery of depicting light and the landscape bring these outdoor scenes vividly to life even now, two centuries later.