Kiran Leonard at The Deaf Institute
Chris Horkan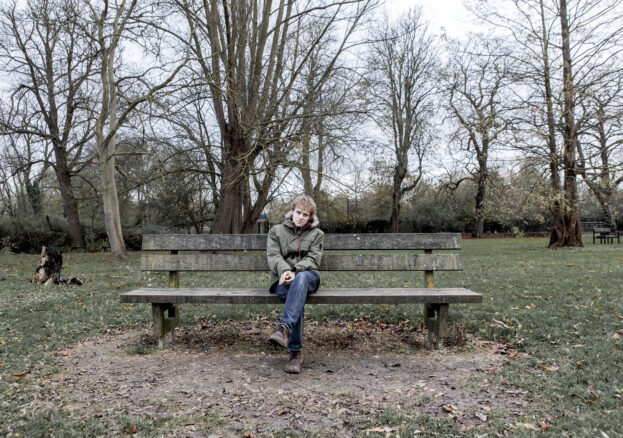 Kiran Leonard has signed to Moshi Moshi, and announced details of his new album, Grapefruit, released 25 March 2016. He has also shared its lead single Pink Fruit – the album's 16-minute centre-piece – which will be released as a strictly-limited one-sided etched 12" vinyl single on 12 February 2016.
Stereogum, who premiered the single, said: 'A lot of Pink Fruit is a widening sound collage, with the meandering improvisational and commercial quality of Broken Social Scene, except it all comes from one person's mind… It's a worthwhile trip, one that justifies its long runtime.'
Influences on the new Kiran Leonard single Pink Fruit include:
'deerhoof; shellac; dirty projectors' "the getty address"; vasco da gama (RIP); enablers; death sentence: panda!; the end of eraserhead where [spoiler] the baby dies and the whole of henry's apartment fills with mashed potato; set design and costumes in alan bennett's the madness of king george iii; a lack of professional percussion equipment (seriously, anybody who's ever bought a cabasa is a fool of a took: just wrap a piece of sandpaper round a block of wood and scratch the surface with a washing-up brush. it's exactly the same noise); warren ellis' 4-string guitar playing on grinderman's disgustingly underrated second album grinderman 2 (which for my money is the best album nick cave's ever been a part of); old friends & new; contrasts & the past & the future;'
'[…] and i think that the root of it was more connected with cowardice than with malice. it was just pathetic posturing […] "he belittles her because he is afraid that if he doesn't, they will say that he is a pussy and start to belittle him instead." this is the inspiration behind the song's central motif, of the squid in the hollow abdomen. i don't want to tell you why exactly […] god almighty a school is such a terrible place to spend your formative years […] boy who used to call me a long-haired faggot and punch me in the kidneys in biology classes, this one goes out to you.'
Kiran Leonard is a mercurially talented 20-year-old musician from near Oldham, Greater Manchester. In the wake of numerous Bandcamp EPs and homemade CDR releases, Grapefruit is the follow-up proper to his 2013 acclaimed debut album Bowler Hat Soup.
Main support comes from Secret Admirer, the new solo project from Nick Ainsworth of Former Bullies and Dinner Party fame. He has recently released a 20-song self-titled tape via Belfast's CF Records.
Opening the show are Duds. The Manchester-based no wave band make a terrific racket.