Carcanet online book launch: Imperium by Jay Gao
Sarah-Clare Conlon, Literature Editor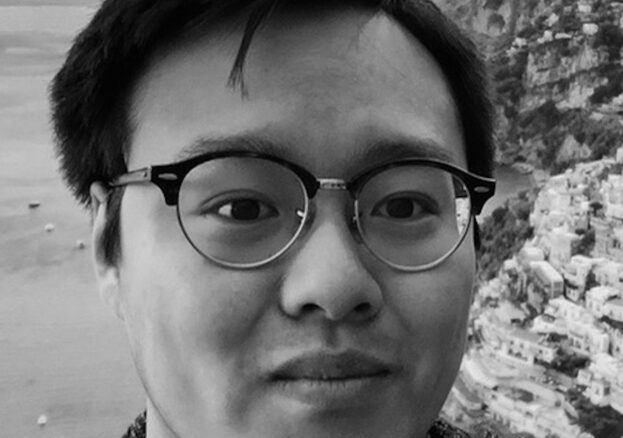 Launching his first collection, Imperium, out now with Manchester's Carcanet Press, poet Jay Gao will be chatting to Forward Prize-winning Will Harris. The event will feature readings of the text and discussion about it, as well as a Q&A when audience members can ask their own questions.
Jay Gao is a poet, fiction writer and Contributing Editor at The White Review, and his writing has appeared in Granta, The Guardian, The Poetry Review and 3:AM Magazine.
Jay Gao is a poet, fiction writer and Contributing Editor at The White Review, and his writing has appeared in Granta, The Guardian, The Poetry Review and 3:AM Magazine. Originally from Edinburgh, he now lives in the States, where he earned his MFA at Brown University and is an incoming PhD student at Columbia University in New York City. He is the author of three poetry pamphlets: Wedding Beasts (2019), shortlisted for the Saltire-Calum MacDonald Award, Katabasis (2020), a winner of a New Poets Prize, and TRAVESTY58, just out. 
Jay Gao is a winner of the 2022 Desperate Literature Prize for Short Fiction and the 2021 London Magazine Poetry Prize, and he is shortlisted for the 2022 Edwin Morgan Poetry Award. During his MFA in Poetry at Brown University, he received the Keith and Rosmarie Waldrop Prize for Innovative Writing, the John Hawkes Prize in Fiction and the Feldman Prize in Fiction. Other hats include being a co-founder of the Scottish BPOC Writers Network, a former reviewer for the Poetry Foundation, a mentor for the Ledbury Emerging Poetry Critics Programme, and a Tin House Winter Resident.
Said to be "an innovative talent whose work cuts across poetic traditions, traversing mythic cartographies and imperial formation", his debut collection is highly anticipated and Imperium is described as "an imaginative meditation on how the past lives on in the present by way of, and beyond, a global poetics of diaspora" – it reimagines episodes from Homer's The Odyssey.
Fiona Benson – who won the Forward Prize for Best Collection 2019 for Vertigo & Ghost (Cape) – says: 'Nuanced, challenging, sometimes hilarious, often anguished, this impressive reimagining of The Odyssey makes for an unforgettable road trip; Gao's Odysseus is a nervy and compelling traveller, a sort of non-hero, itinerant and always somewhat lost. Waylaid with Gao in hotel bars and tour buses, we are estranged, sensitized as we go to the dislocations and non-belonging of children of the world's diasporas, and also to the structures of appropriation and exploitation embedded in travel. We are all conditioned and implicated; but perhaps this acute and attentive Odysseus is exactly who we need to help us listen to the buried histories of Imperialism, to "wait a little differently, mourn a / little more".'
RENDANG author Will Harris – whose second collection, Brother Poem, will be published by Granta in 2023 – will be chatting to Jay about the work, of which he says: 'These poems reject the heroism of the legible "I". If a central figure emerges it might be that of the Anti-Translator, not there to disclose personal information but to reveal the bareness of our "corpse-lives". Jay Gao's Imperium marks a new chapter in British poetry, bringing to bear a new complexity, richness of thought and influence.' RENDANG was a Poetry Book Society Choice, shortlisted for the TS Eliot Prize and won the Forward Prize for Best First Collection. He co-edited the Spring 2020 issue of The Poetry Review with Mary Jean Chan, who has just collaborated with Man Met's new professor of poetry Andrew McMillan on the 100 Queer Poems anthology.
As always with Carcanet Press events (see also Jee Leong Koh earlier in the month), extracts of the text will be shown during the reading so that you can read along, and audience members will have the opportunity to ask their own questions. Registration for this online event is £2, redeemable against the cost of the book – attendees will receive a discount code and details of how to get hold of the new book during and after the event.