If Not Now, When? Generations of Women in Sculpture in Britain, 1960 – 2022 at The Hepworth Wakefield
Maja Lorkowska, Exhibitions Editor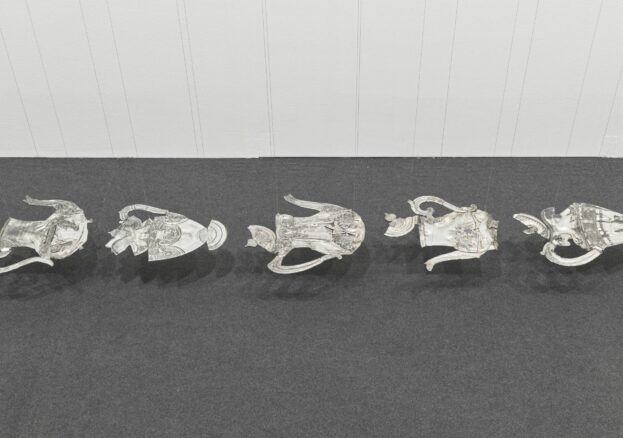 The Hepworth Wakefield's new exhibition If Not Now, When? Generations of Women in Sculpture in Britain, 1960 – 2022 explores the lives of female sculptors in Britain during the last six decades of social and cultural change.
The exhibition is the result of the feminist research project, Hepworth's Progeny: Generation of Women in Sculpture in Britain, 1960 – 2022. It will feature 30 works by the artists who responded to either the original 1988 or revised 2022 survey.
The original artists, who at the time were graduates, such as Phyllida Barlow, Helen Chadwick and Cornelia Parker, are now blockbuster names on the global art stage. The show will also feature Rose Garrard, Glenys Barton, Permindar Kaur, Katrina Cowling, Kim Lim, Lilian Lijn, Veronica Ryan, Shelagh Wakeley and others.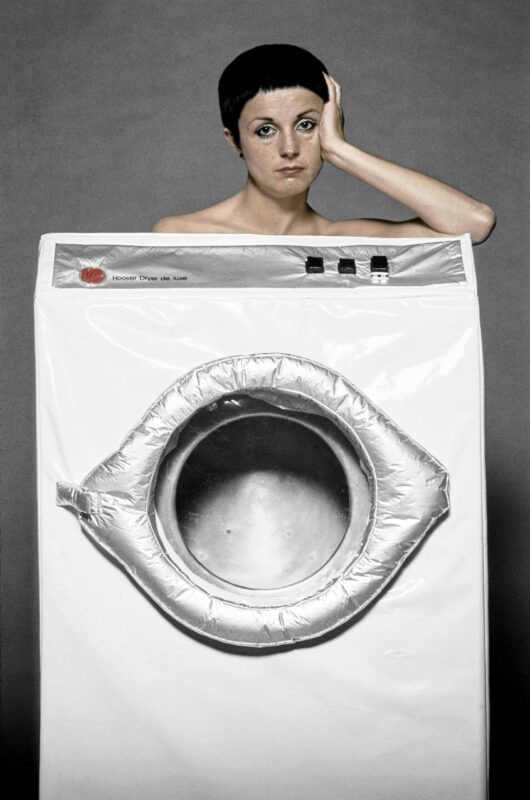 If Not Now, When? features some more popular as well as rarely seen works. Helen Chadwick's In the kitchen (1977) which she created as a student is now a series of prints, capturing the artist's performances. For the work, she dressed in costumes that represented kitchen appliances, such as fridges and ovens, challenging the gender stereotypes that in many ways still continue to persist today.
Visitors can also see one of Cornelia Parker's 'flattened pieces': Endless Coffee (2022) for which the artist squashed 13 silver teapots and suspended them just above the floor in a straight line; as well as Phyllida Barlow's piece HOLD (1986-9).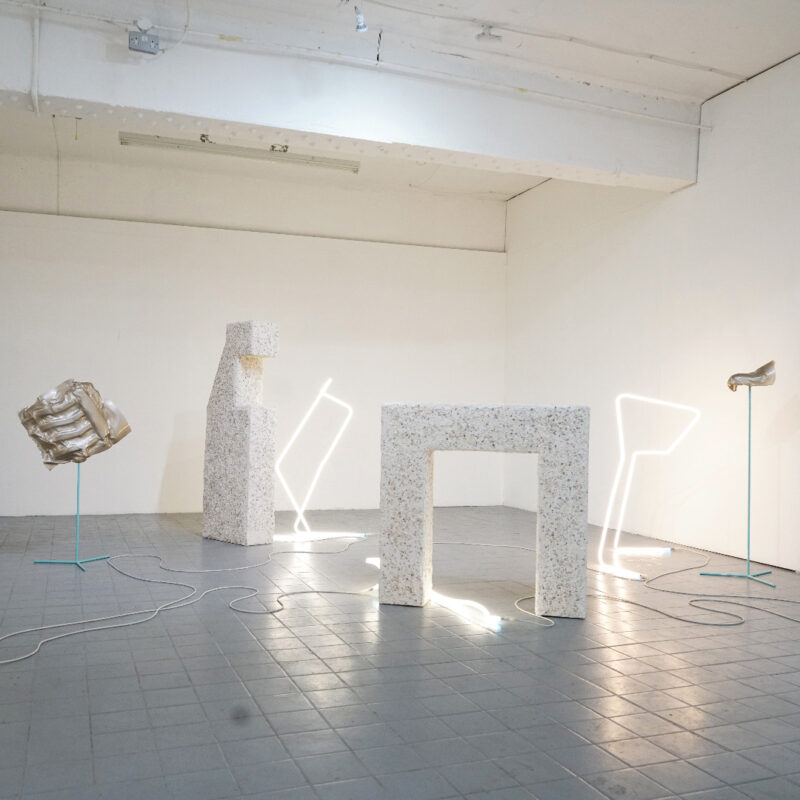 Many of the works on display are examples of rebellion against the expectations to use 'male materials' like stone and metal. The chosen artists use a variety of techniques and mediums, including knitting, embroidery, metalwork, hewn trees, casting, relief, clothing, felting, stitching and neon. Many of these are also traditionally associated with 'domestic' or 'women's work', further emphasising the gender divide, and bringing attention to these materials as suitable for making art, as opposed to the often dismissed craft. As well as practical material restrictions, the exhibition also addresses other gender expectations and inequalities. Motherhood in particular is explored by several artists in the show.
The Hepworth's Progeny research project was hosted with legendary art historian, Professor Griselda Pollock and sculptor Lorna Green, working with Yorkshire based curatorial researchers Dr Anna Frances Douglas and Dr Kerry Harker. It became an opportunity to revisit research into women artists working in sculpture in the 1980s and by recruiting a cohort of new sculptors practising in the UK, the project expanded into explorations of age, class, ethnicity, sexuality and neurodiversity as well as gender. The resulting exhibition is a fascinating look into the history and the current state of sculpture by women artists.