Hurvin Anderson: Salon Paintings at The Hepworth Wakefield
Katie Evans, Exhibitions Editor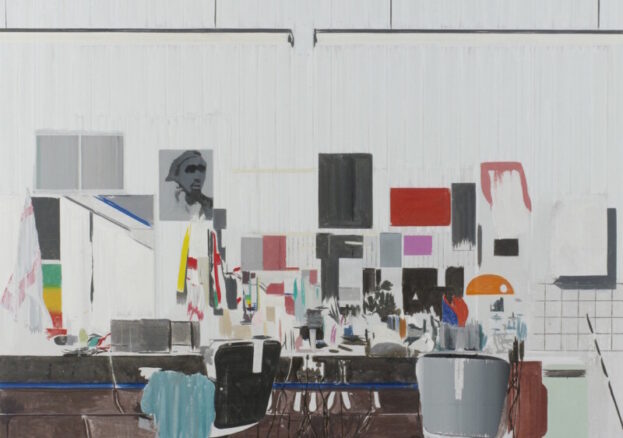 Hurvin Anderson has painted the same Birmingham barbershop for over fifteen years: the same countertop, the same mirrors, the same floor, at least in theory. 
Because, in reality, once you walk through Hurvin Anderson: Salon Paintings, you quickly recognise the individual character of each work, and appreciate the fertile ground of a single, everyday scene to an artist this attuned to life in all its shapes and colours, literally and figuratively.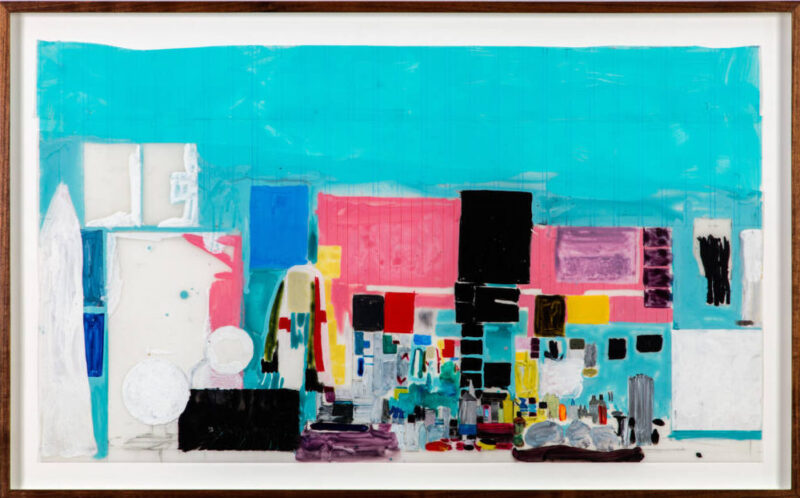 What Anderson has painted is a collection of observations, both of the barbershop itself and what it represents for Britain's Caribbean community and its shifting sociopolitical landscapes. 
On display at the beautifully architectural Hepworth Wakefield, it's the size of the works that hits you first. Painted to human scale, the trappings of a barbershop are duplicated to mind-bending depth. Mundane objects, like scissors, fans, and combs are gateways to infinite worlds. 
Anderson's use of mirrors and manipulated perspectives is partly inspired by Manet, one of the most celebrated painters of European painting (see his A Bar at the Folies-Bergère). His ground-breaking works of post-impressionism paved the way for the fauves, cubists and abstract artists that followed.
These historical influences can be traced across the exhibition. Spot the odd floating rectangles in Jersey (2008) and Flat Top (2008), set side-by-side. Are they mats on the floor? Posters that have dropped from the wall above? Or is this Anderson bringing us back to a place of painting, of dissolved cubist dimensions, a yo-yo of flattening and reinflating space?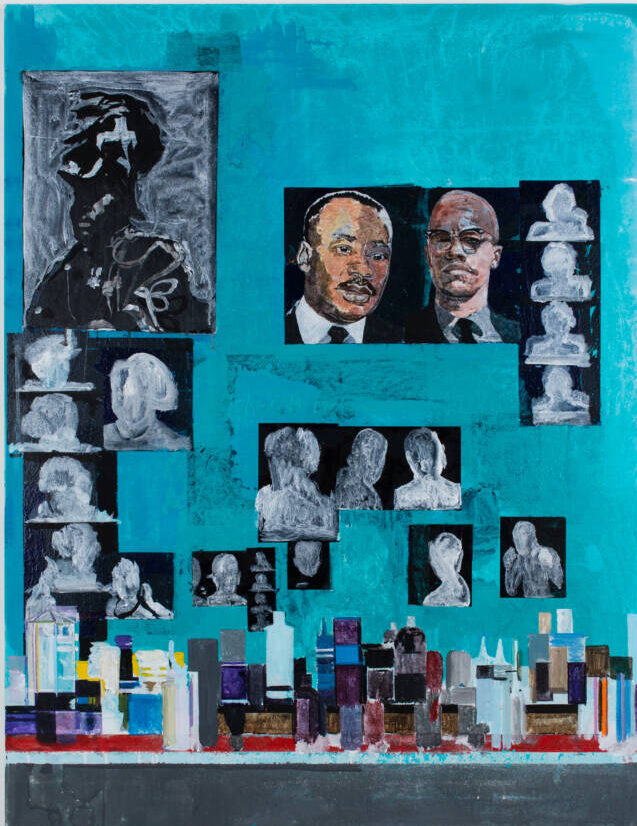 In Dixie Peach and Is it OK to be Black?, the barbershop as a racially political space is fully articulated. In the latter, the countertop is largely relegated to make way for anonymous Black figures framing iconic portraits of Martin Luther King and Malcom X.
Take a moment to really look at Anderson's palette, in particular his use of pinks. He weaves it beautifully between layers, peppering it among neon green rectangles, and thickly laying it over blues and yellows. His paint swings between overworked and underworked. The nature of fast-drying acrylic demands assuredness, or at least an acceptance of imperfection.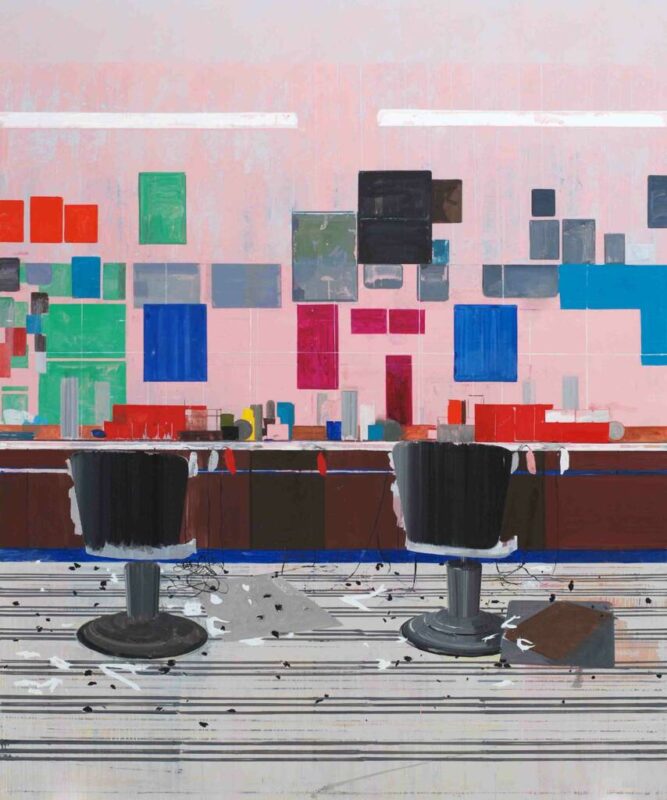 And after all that pink, you might feel out of sorts when you come to Afrosheen (2009). Its reds are strikingly assertive by comparison, echoing the red football scarves and posters on the wall. The painting feels solid, whereas in other works, the barbershop evaporates into circuit-board rectangles.
Working across collage, paper, and paint, Anderson's mediums are united in their layering – of mediums, but also of language and the intertwining of art and politics. 
Hurvin Anderson: Salon Paintings proves it's not mirrors but artists who reflect life, and do so with an eye for the beautiful mundanity of the everyday.