HIP HOP DOC SPOT #2: Stretch and Bobbito: Radio That Changed Lives at Kosmonaut, Manchester
Tom Grieve, Cinema Editor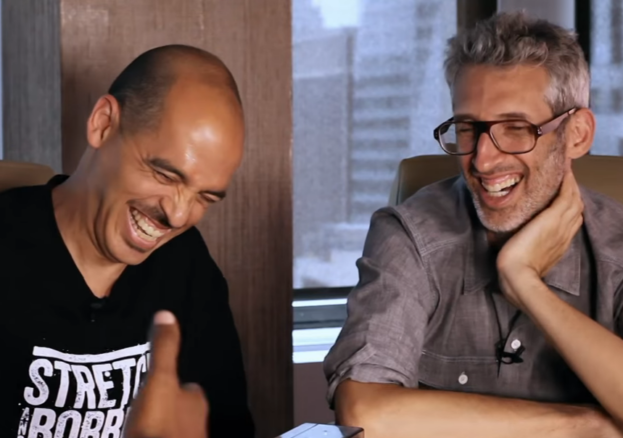 Hip Hop Doc Spot is back at Kosmonaut for another evening of film, food and booze – a winning combination, if ever there was one – this Bank Holiday weekend. For their second event, they're taking us back to the 1990s with Stretch and Bobbito: Radio That Changed Lives. This autobiographical documentary from Bobbito Garcia looks back at the late night, cult radio show that the filmmaker co-hosted with Stretch Armstrong (alias Adrian Bartos).
Stretch and Bobbito helped to introduce the world to such revered artists as Nas, Biggie, Wu-Tang, Big Pun, Jay-Z, Eminem, and the Fugees. Featuring rarely seen footage, including a long-lost verse from The Notorious B.I.G., Radio That Changed Lives delves into the history of a show that was to become significant in the worlds of art, fashion and music, as well as with the nation's prison population.
Hosted in the basement bar, the teams at Hip Hop Chip Shop and Kosmonaut will provide audience members with a 'Main Event' from the Chip Shop menu and an ABC beer or house wine from the bar to wash it down as they kick back and enjoy the film.