Henry V at Manchester Cathedral
Kristy Stott, Theatre Editor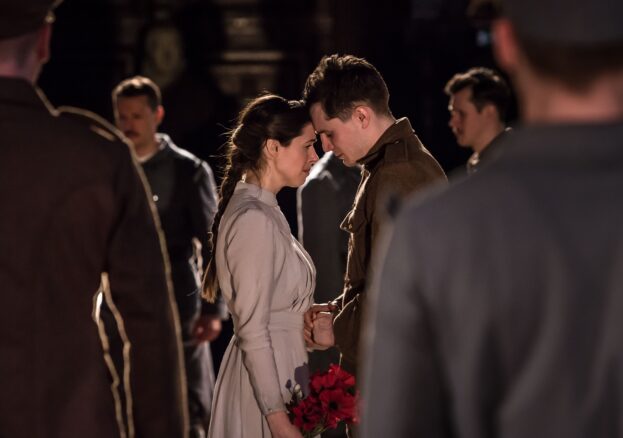 Marking the centenary of the First World War Armistice, award-winning theatre company Antic Disposition present their critically acclaimed adaptation of Henry V in Manchester Cathedral for three special performances.
Antic Disposition's reimagining is set in a French military hospital in 1915 – 500 years after the Battle of Agincourt – where two groups of wounded French and British soldiers decide to raise their spirits by staging their own production of Henry V. The play within the play is performed by an international cast of twelve British and French actors, celebrating the rich and often turbulent historical relationship between England and France, from the Hundred Years War to the Entente Cordiale.
Moving effortlessly between 1415 and 1915, Antic Disposition's Henry V combines Shakespeare's epic history play with original songs inspired by the poetry of AE Housman, in a powerful tribute to the young soldiers caught up in conflicts five centuries apart.
Directors of the production, Ben Horslen and John Risebero said, 'Over the last four years this production has been a constant feature in our lives, and as the centenary of the Great War comes to a close, it feels fitting that we revive it once more to mark the end of the conflict. Henry V has been a very special project, not least the experience of working with the amazing band of brothers – and sisters – who have joined us on the journey'.
Set in the grand and historic surroundings of Manchester Cathedral, this powerful production of Henry V promises to be like no other.