HAND CRAFT at Manchester Craft & Design Centre
Polly Checkland Harding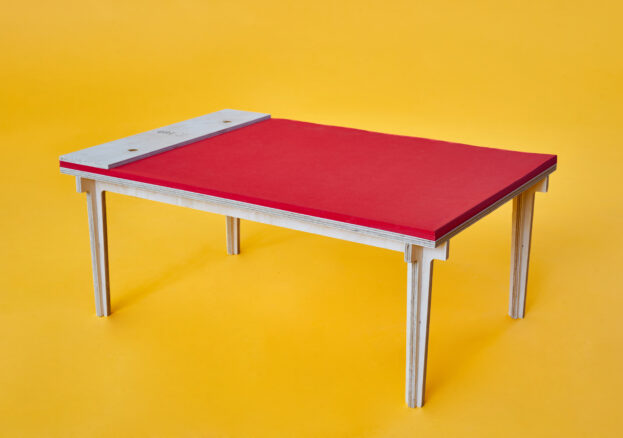 Hand Craft at Manchester Craft and Design Centre brings together innovative new product design with a unique – and multi-faceted – celebration of the centre itself.
HAND.01, created by British design studio HAND and paper pioneers G.F. Smith, is a portable design table, topped with pre-perforated paper so that the artist or craftsperson can tear off each sheet and keep creating. 49 artists, some with studios at the centre, others from across Manchester, have used HAND.01 to create 49 unique pieces of work, which will combine to make a grand mural, on display at the craft centre from 8 September to 30 October.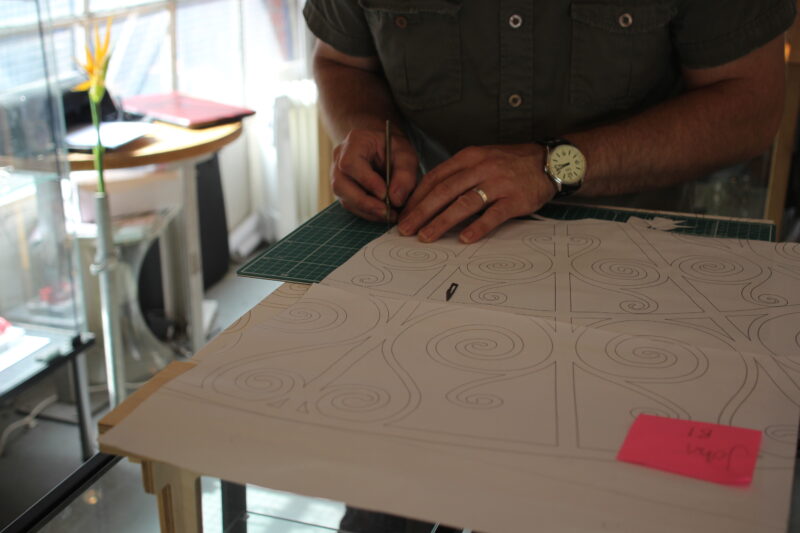 Each of the artists, who include ceramicists, glass makers and painters, is working on one section of an iconic motif at the craft centre: the patterning of the beautiful ornate gateway at the entrance has been divided into 49 parts. A behind-the-scenes video of the process shows makers cutting out panels of glass and bending metal to fit the pattern's intricacies, threading through the paper or etching across it. The joy of this exhibition is that it will be the first time the 49 sections have ever been put together – with, we imagine, unexpected results.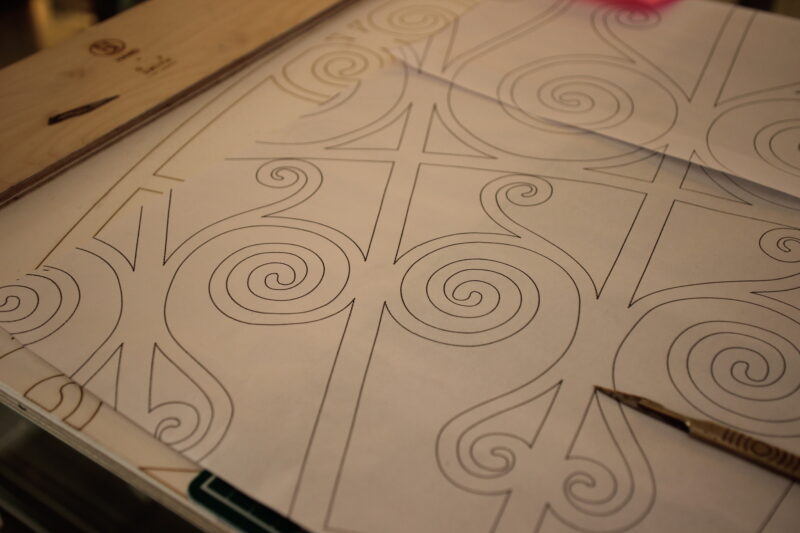 It's worth going down to Hand Craft's free launch event, 6pm-8pm on Thursday 8 September, for refreshments and music from DJ Ailsa McLaggan – but if you can't make that, we recommend heading over in the first four days of the run. Why? There will also be a showcase of work by three University of Bolton Textiles & Surface Design graduates launching alongside Hand Craft, running only until 11 September. The three graduates were awarded this special opportunity at The University of Bolton Creative Show earlier this year.