Haiku Salut: Christmas Lamp Show at St Michael's
Chris Horkan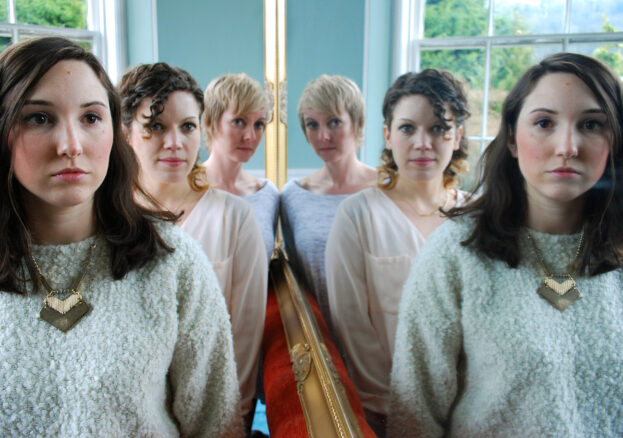 Derbyshire instrumental trio Haiku Salut return to Manchester – and Ancoats specifically – for a Christmas outing of their acclaimed 'Lamp Show'.
The band perform alongside a stageful of vintage lamps, which are programmed to flash, fade and flicker in time with their music to dazzling audio-visual effect. Musically, strings, percussion and electronics collide to produce a dramatic sound that will resonate with fans of Yann Tiersen.
Haiku Salut brought their lamp show to the neighbouring Hallé St Peters church in 2015, and previously performed at Victoria Baths as part of Indy Man Beer Con.