Grimmfest/ Tobe Hooper Day at Stockport Plaza
Tom Grieve, Cinema Editor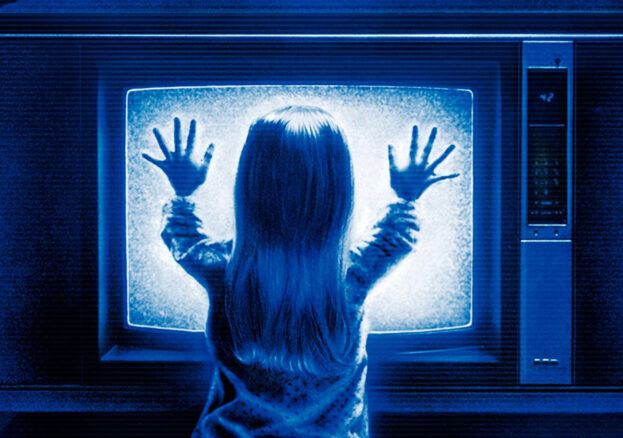 Grimmfest are back in the impressive art deco Stockport Plaza with a series of marathons dedicated to masters of horror, kicking off with iconic Texan film director Tobe Hooper this February.
The day starts in America's deep south, with Hooper's visceral, stomach-churner The Texas Chain Saw Massacre. Best remembered for the power tool wielding Leatherface, this story of teens in trouble is supremely effective thanks to its low-grade, almost documentary aesthetic, and the relentless pacing with which it drives terror into its characters and viewers alike.
Next up is 1982's Poltergeist. Officially written and produced by Stephen Spielberg and directed by Hooper, there has been controversy, claims and counterclaims about which of the two men was actually in command behind the lens. Regardless of who had ultimate control, this slick suburban ghost story with moments of shocking gore was both a critical and commercial success.
The third film of the day takes Grimmfest-ers back to The Lone Star State, as Leatherface and family return in The Texas Chainsaw Massacre 2. Less intense and lacking the subversive elements of the original, this Dennis Hopper-starring sequel has earned a following of its own thanks to over-the-top violence and gloriously deranged set pieces.
If you're still going after three hits of Hooper then we're impressed. Dedicated horror hounds can look forward to the epic adaptation of Stephen King's Salem's Lot to see out the marathon. The film, originally made for the small screen, is known as one of the most successful King adaptations. Expect creepy atmosphere as Hooper brings Nosferatu to the state of Maine in this sprawling, lurid chiller.