Grimmfest's Japanese Horror Double Bill at Stockport Plaza
Tom Grieve, Cinema Editor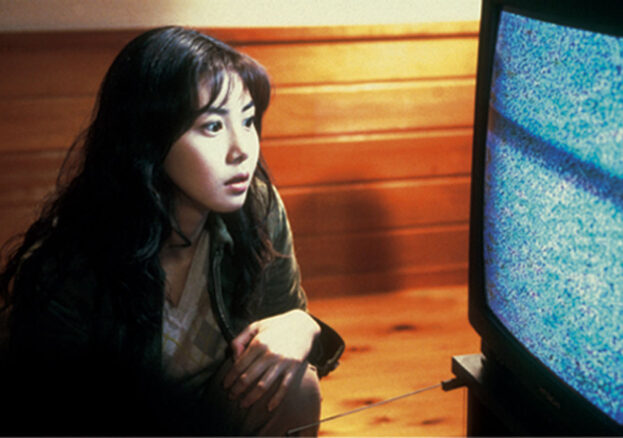 Japan has done more than its share when it comes to pushing the boundaries of horror cinema. This March, Grimmfest return two highly-influential examples to the big screen at the Grade II-listed Stockport Plaza. Scheduled for Wednesday 20 March, Grimmfest's Japanese Horror Double Bill starts with Hideo Nakata's terrifying Ringu before moving on to Kinji Fukasaku bloody Battle Royale. Released in 1998 and 2000 respectively, together the films helped popularise what became known as J-Horror to Western Audiences, and it should be fascinating to revisit the pair together. 
Based on a novel by Koji Suzuki, Ringu was a worldwide phenomenon, inspiring remakes in multiple languages and dread in countless film fans. Centred around a cursed videotape, rumoured to kill viewers seven days after watching, the film follows the investigations of a reporter and her ex-husband. Grimmfest will be screening the recent Arrow Video remastered version, but audiences should be prepared for the film to be as scuzzy and psychologically intense as ever.
Fukasaku's Battle Royale is more action-driven, but starts with an equally high-concept premise: it's the near future and the Japanese has passed the BR ACT, a piece of legislation designed to control the country's unruly youth. Each year, a class of school children are taken to a remote island, fitted with an explosive collar and forced to battle the death over the course of three days. The children are assigned basic rations and a random weapon, while the situation reveals cliques, hidden romantic yearnings and the odd psychopath within the group.
While certainly not for the faint of heart, the films cast a long shadow, and the keen-eyed will spot their influence (and parodies) across cinema, television and video games. This double-bill is one of a series that Grimmfest are running each month at Stockport Plaza — fans of horror and fantasy cinema will want to check back periodically for the latest announcements.