Grimmfest's Bloody Crazy Double Bill at Stockport Plaza
Tom Grieve, Cinema Editor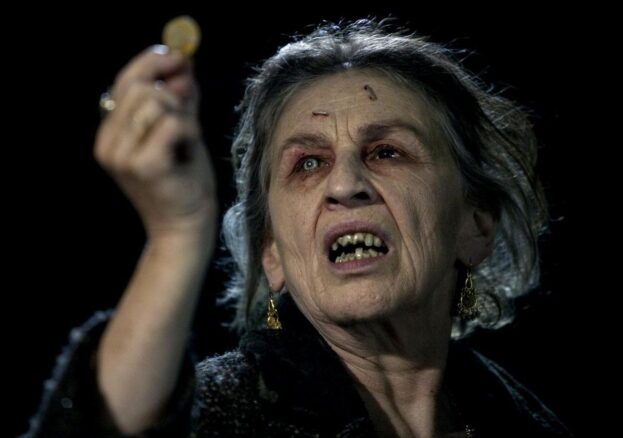 Grimmfest's 'Bloody Crazy' double bill is exactly as advertised: a pair of bonkers horror movies that don't spare on the gore. Screened in the elegant surrounds of Stockport's 1932 art deco super-cinema, fans can look forward to Drew Goddard's Cabin in the Woods followed by Sam Raimi's Drag Me to Hell — it's the perfect January antidote to December's festive fuzziness.
Released in 2012, The Cabin in the Woods is one of the most inventive horror films to emerge in recent years. The set up is familiar: five college friends pay a visit to a creaky old woodland cabin. Their plan is to kick back and have a good time, but things take a turn when one student decides to read aloud from a book of incantations. Smartly co-scripted by Goddard and the creator of television's Buffy the Vampire Slayer, Joss Whedon, the film then veers off, revealing another layer of reality, Truman Show-style. We're treated to the full cavalcade of monsters, ghosts and ghoulies whilst also being asked to consider our role as consumers of on-screen gore and grotesquerie.
Sam Raimi is a name familiar to most genre fans. The director is best known for spawning the successful Evil Dead franchise (on which The Cabin in the Woods successfully riffs) and as the man behind the Toby Maguire Spider-Man films that helped launch the current wave of superhero films. Released in 2009, Drag Me to Hell saw the filmmaker return to his roots, with a straight-up campy horror flick that had critics purring. Here, Alison Lohman stars as a loan officer who is subjected to the full bloody fury of a gypsy curse when she denies an older lady an extension on a home loan in an effort to impress her boss.
Grimmfest's Bloody Crazy double bill is screened in association with Horror Channel.