Glory at The Dukes
Kristy Stott, Theatre Editor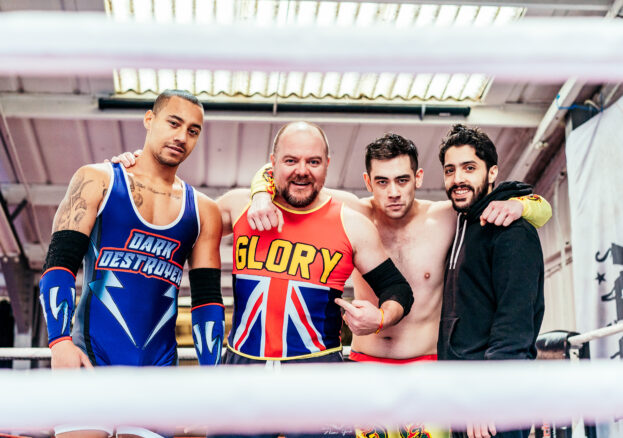 The Dukes in Lancaster has been transformed into a wrestling ring to stage the premiere of Glory, a play set in the world of Northern wrestling.
Written by Nick Ahad, Glory is a new play set inside a wrestling ring as three men from different backgrounds wrestle with demons, life and each other. As British wrestling experiences a resurgence across the UK, this new play seeks to immerse audiences into the eccentric world of the sport where the characters grapple with issues of race, identity and what it means to be British today.
In a ramshackle gym somewhere in the north of England, this state-of-the-nation play sees faded star Jim 'Glorious' Glory (Jamie Smelt) and amateur wrestlers Dan (Josh Hart), Ben (Joshua Lyster) and Sami (Ali Azhar) confronting their demons, life and each other as their lives collide – inside and outside their bouts in the wrestling ring.
Staged in-the-round, Glory is a co-production by The Dukes and Red Ladder Theatre and is directed by Red Ladder's artistic director Rod Dixon. Recommended for ages 14+, Glory premieres at The Dukes before touring nationally to theatres and non-traditional theatre spaces.
The witty down-to-earth tone in Ahad's writing and Kevin McCurdy's 'top rope' stage fighting choreography makes Glory one of our top performance picks.