Framework for Resilience: Online with FACT, Liverpool
Sara Jaspan, Exhibitions Editor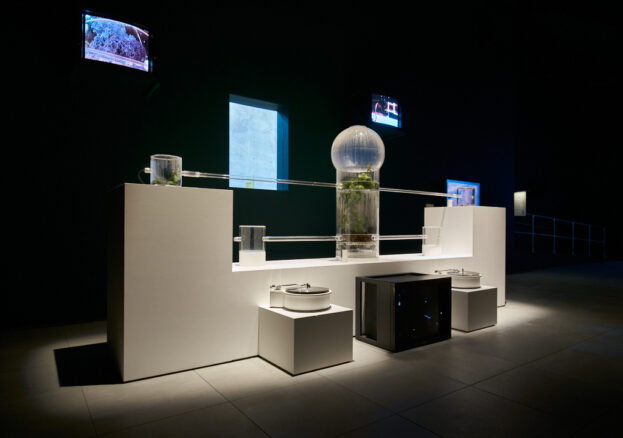 While each period of history is littered with its own share of unique troubles, the one in which we are living now does appear profoundly challenging in several ways. Chief among these is the existential threat we have created for ourselves and all other living beings through climate change. The question of how to deal with the unfolding crisis demands radical change on all levels, beginning at the very foundations; with our thinking. People are increasingly waking up to the need to replace capitalist, anthropocentric models of thought that regard the Earth and non-human life as an exploitable resource, with understandings centred upon inherent respect, care and mutuality. These values must be what drive systemic overhaul.
As part of The Living Planet, FACT's year-long programme dedicated to issues surrounding the climate emergency, the gallery is about to present a free series of online conversations led by activists, artists, researchers and educators from a broad range of disciplines. Titled Framework for Resilience, the three-part event will provide a structure for re-examining how we conceive of the world, identifying the systems that harm it and the new ones we need to build in order to protect it and ourselves. The talks will consecutively focus on ecological empathy, climate justice from de-colonialist perspectives, and migration and adaption; covering subjects from racism to neighbourliness, AI to land ownership, mindfulness to education within each.
Whilst attention has chiefly been focused on the pandemic over the last year, many have pointed to the link between the emergence of the disease and our long-standing economy of extraction and environmental degradation. Covid is an urgent reminder of humanity's place and interdependence within the wider ecosystem, and the opportunity it presents for societal-reset must be seized. After all, we cannot afford to ignore yet another of our planet's warning signals.