Florence Nightingale Bicentenary: Inspiration to Genius
Alice Hiley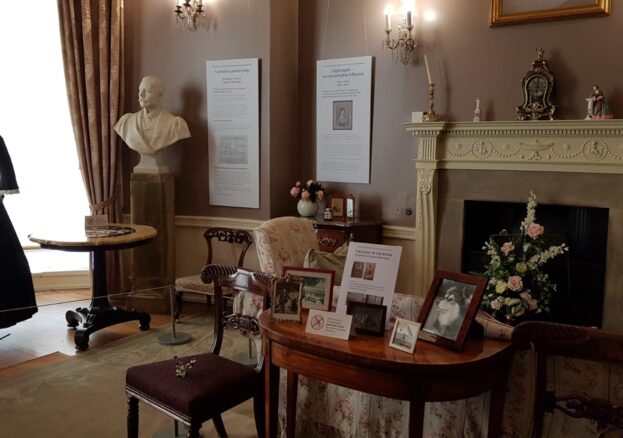 Florence Nightingale Bicentenary: Inspiration to Genius is an online exhibition exploring the life of Florence Nightingale and her connection to Lotherton Hall. Celebrating 200 years since the birth of the revolutionary figure, the exhibition features various objects and letters which have never been previously displayed.
You'll find out about the family connections between Florence Nightingale and the Gascoignes of Lotherton. You can see newly discovered treasures in the Lotherton boudoir including paintings, jewellery, books, dresses and furniture.
As we all know, Florence Nightingale's revolutionary work in nursing during the Victorian period transformed healthcare globally. Florence Nightingale Bicentenary: Inspiration to Genius tells the story of how Nightingale, through her faith and family connections, rose to be an influence to people across the world.
One of the people she influenced and who is featured in the exhibition is Tsuda Umeko, who pioneered education for women in the Meiji period in Japan. Another is Sir Douglas Galton, Gwendolen Gascoigne's father, who together with Nightingale helped engineer the design for Leeds General Infirmary.
The Inspiration to Genius exhibition has been co-curated by the local community in and around Lotherton.
Parts of the display have been researched by 17-year-old Holly Megson, the youngest member of the Lotherton History Group. Holly transcribed some of Nightingale's letters, which formed part of the 2018 Wingfield family gift to Lotherton.
Visitors can also see an exhibition at Leeds General Infirmary which includes the correspondence of Sir Douglas Galton, Florence Nightingale and the surgeons of Leeds, discussing the design for the original Leeds General Infirmary maternity wing.
Alongside the online collection, there is a limited physical exhibition at Lotherton Hall, with visitor numbers at the museum reduced due to the pandemic.
Lotherton is one of the official 200 Objects and Places related to Nightingale's life and work included on the Nightingale 2020 website.