Federico Albanese at St Michael's
Johnny James, Managing Editor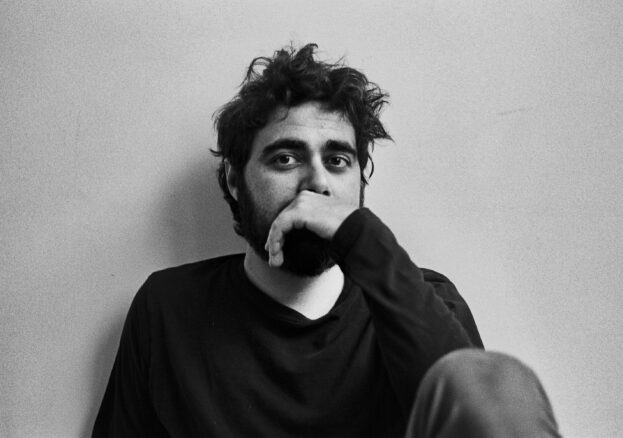 Italian composer Federico Albanese makes cinematic piano-based music which combines classical, jazz and electronica. After the release of his third full-length album By The Deep Sea last February, he's now touring Europe. One of his stops will be St Michael's in Manchester, which has only recently re-opened after having closed in 2004. Likely to please fans of Nils Frahm, Ólafur Arnalds and Poppy Ackroyd, this concert should be a real stunner.
Albanese' career has followed an interesting arc. For five years, he organised props on film sets. This experience, he says, helped him to understand the connection between music and images. Having received musical training growing up, he decided to leave the film business in order to found an avant-garde duo with singer and songwriter Jessica Einaudi. This project, entitled La Blanche Alchimie, gained national and international attention, and revived Albanese' love for the piano.
After parting ways with Einaudi, the piano formed the basis of Albanese' new instrumental solo project. Released in February 2014, his debut album The Houseboat and the Moon was filled with sparse, atmospheric tracks which felt heart-warming and melancholic in equal measure. His next album The Blue Hour was equally serene, twinkling with a fragile beauty. On these records, musical simplicity bears emotional complexity, which is quite some feat.
The same is true of his latest album, By The Deep Sea, whose tracks are comprised of simple melodic lines and warm, deep textures. The album feels like a series of vignettes which thread their way through Albanese' life experiences. Indeed, the composer has said that "it's pretty much me, translated into music". Almost like looking through a stained glass window, you can see the abstract shapes of Albanese' history when you listen to this record, as well as feel the emotions that it holds.
If you're new to his music, then the title track from this record is a good place to start. 'By The Deep Sea' opens with a gorgeous piano motif and a poignant chord progression, which builds slowly and with painstaking precision as further layers of pianos and synths are added. The result is a glacial, blissful atmosphere onto which we project scenes of Albanese sitting high above a stark, abandoned coastline.
By The Deep Sea is his best record yet, and the newly re-opened St Michaels feels like a great fit for this music. The reverb-drenched venue will add its own perspective to the story, and should make for a stunning concert. At a mere tenner a ticket, it's hard to say no!