Erol Alkan at The White Hotel
Johnny James, Managing Editor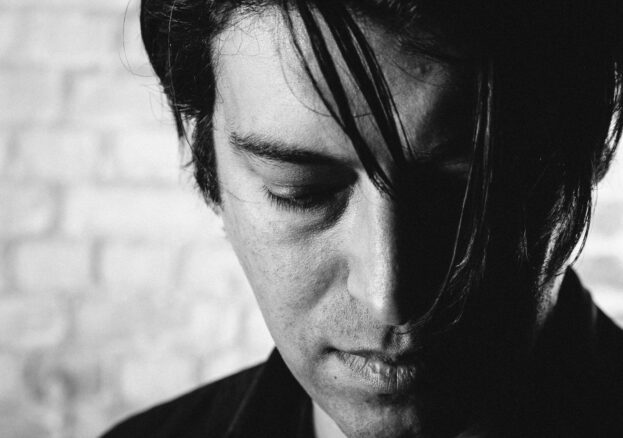 Raves are back and to celebrate, Salford den of debauchery The White Hotel is playing host to an all-night-long set from genre-hopping DJ, producer and label owner Erol Alkan.
From sneaking out of his childhood home to play indie records to ruthlessly unforgiving crowds to transforming the London club scene, bridging disparate musical worlds with abandon, Erol Alkan's road is the one less travelled. The shy son of first-generation immigrants, he grew up on a diet of psychedelic and indie rock bands, before discovering the thrills of electronic music. But he didn't abandon one scene for another; he joined the dots, mixing techno, house and rock music in a way that most other DJs could and cannot touch.
Whether in the DJ booth or in the studio, Alkan continues to rely on alchemy driven by instinct and the pure, infectious love and knowledge of music he has carried since his childhood. Phantasy, the label he founded in 2007, stands as a forward-thinking beacon, representing the values of his legendary club Trash in London, which pioneered a club crossover between alternative rock and hard beats. The label is an esoteric home for artists including Daniel Avery, Red Axes and Terr. It's also a home for Alkan's own productions.
While Alkan is a renowned producer, he's best known as a remixer – another way that he brings worlds together. His much-loved compilation Reworks Volume 1, for example, turns rock into dance music on reworks for Franz Ferdinand, Interpol and the Yeah Yeah Yeahs, while also taking on fellow dance music producers like Lindstrøm, Daft Punk and Hot Chip. Another of his popular remixes sees him take on Connan Mockasin's Forever Dolphin Love, whose spiralling, bass-heavy psychedelia is a great entry point to Alkan's work (listen above).
Despite ubiquity as a remixer and collaborator (his collaborative side project Beyond The Wizard's Sleeve is particularly good), Alkan also has a full discography of original tracks. 2018's 'Spectrum' was a hugely well-received single that gained support from DJs including Andrew Weatherall, Sven Vath and Seth Troxler. More recently, in 2021, he released 'Automatic', which marked Phantasy's 100th release. Featuring tight, sleek hooks, a French house sensibility for filter work, and the giddy energy of Trash's halcyon days, it's one that's begging to be heard on a club sound system. Luckily we don't have to wait long for that.
Three decades into his life as a DJ, and connection is more important to Alkan than ever before. The years leading up to the pandemic saw him focus on 'To The Rhythm', a series of dates across Europe and North America, each of which created the ideal environment to explore the far-reaches of his record collection, while controlling the lighting from the DJ booth – not something you see every day. Each facet of Alkan's taste and history is accounted for in 'To The Rhythm', which spans acid-drenched rave, frenetic house and the spirit of alternative pop and guitar music, as imaginatively curated on his much-loved Bugged In mixes.
After two long years, Alkan is now able to bring 'To The Rhythm' back into being, and what better venue for its resurrection than The White Hotel – a dystopian den of delights and debauchery that offers revellers pure escapism from reality beyond its sweat-licked walls. Have no doubt, this is going to be massive.