Emii Alrai: Future Collect Commission at The Hepworth Wakefield
Nadja Moncolova, Contributor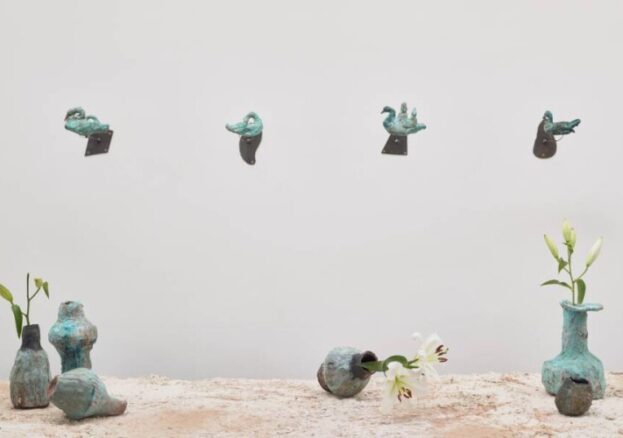 This spring, Leeds-based, British-Iraqi artist Emii Alrai will present a new commission at The Hepworth Wakefield.
In her work, Alrai imitates archeological artefacts while intertwining oral histories from her own Iraqi heritage and ancient mythologies from the Middle East. Her work draws attention to the states of ruin and landscapes from which archaeological artefacts are extracted. By doing so, she challenges the traditional visual language of museum displays – these tend to be polished, nearly sterile.
Her commission for The Hepworth Wakefield showcases 'scarred' glass vessels that evoke ancient funerary urns. These vessels were hand-blown and the scars and seams come from the casting and joining of the glass. They are meant to physically manifest the feelings of the object's separation from its homeland – those that parallel the experiences of migration and diaspora.