Double-Ender at The Edge
Creative Tourist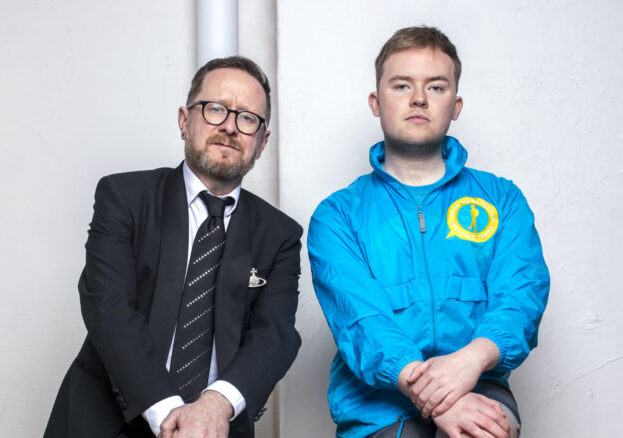 Who owns history? And who gets to share it?
Join writer-performers Joshua Val Martin (Bruntwood Prize, Royal Exchange Theatre) and Jez Dolan (V&A, British Museum) for two fast-paced and entertaining monologues. Personal, candid, and sometimes laugh-out-loud, Martin and Dolan share stories about Queer people – past and present –living, learning, and loving in a rapidly changing Manchester.
Joshua Val Martin tells the story of the Manchester walking tours he set up six years ago. His experiences include fetish events, the Uruguayan rugby team and Noel Gallagher. Then one day, a suspiciously similar tour starts up, and Josh is dragged into the dark underbelly of warring tours – leaving him wondering who ultimately has more right to the story of a city.
In a part stand-up, part-lecture performance, your fabulous host Jez Dolan will tell you all about Polari, the subversive and lost language of Queer men spoken in the gay pubs and secret spaces throughout history.
Happening as part of the Chorlton Arts Festival, Double-Ender is an Initiative Arts Production. If you like this – be sure to check out The Edge's full reopening season.