Discover Victoria Baths, Wednesday Guided Tour
Carmel Smickersgill, Tours & Activities Editor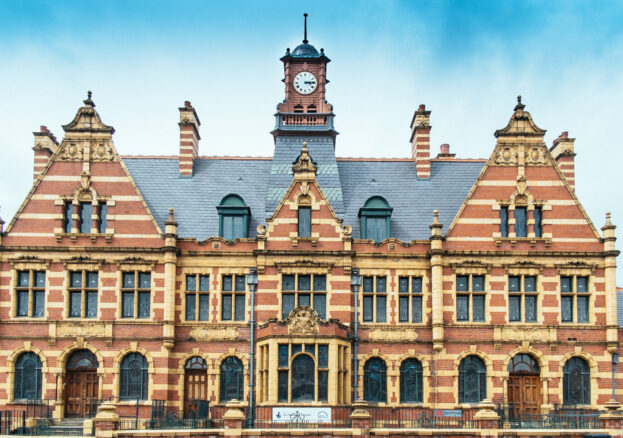 Explore the glorious swimming, bathing and leisure facilities which were crafted over a century ago. With two swimming pools, Turkish baths and an aeratone (old-fashioned Jacuzzi), Victoria Baths were declared "a water palace of which every citizen of Manchester can be proud". Every Wednesday, you can discover Victoria Baths in more detail with a guided tour.
After the initial heyday of the leisure facility, the baths fell into disrepair and were closed in 1993. Thanks to a protest movement, the building was saved from demolition, and, eventually, refurbished and returned to its former glory. This work continues to this day, led by the Friends of Victoria Baths with the help of volunteers and supporters. A significant moment in the rejuvenation of the building was when it featured in the BBC's Restoration series in 2003, which was an amazing success.
Thanks to these restoration efforts, visitors to Victoria Baths can enjoy original features from stained glass windows and terracotta tiling to the original mosaic floors from when it opened in 1906. Nowadays the people of Manchester enjoy the building as a place of significant cultural and historical interest and as a well-programmed events space that has hosted everything from beer festivals to cinema screenings via exhibitions, theatre and classical music.
On the tour you'll be led by an experienced and knowledgeable guide, hearing the history of the building through the stories of bathers who once flocked here. There are many fascinating architectural elements to the building from the expansive design of the bathhouses to unique and seemingly small details like the carving of the stairway bannister.
Guided tours of Victoria Baths run most Wednesdays and start promptly at 1pm and last around 75 minutes. It's recommended to book the tour in advance as spaces are limited. However, if you'd rather explore the building for yourself it's open from 11am to 3pm. We recommend making a day of it and visiting the nearby Elizabeth Gaskell's House, and, of course, the Whitworth art gallery.