De Morgan: A Family of Artists 360º Tour
Creative Tourist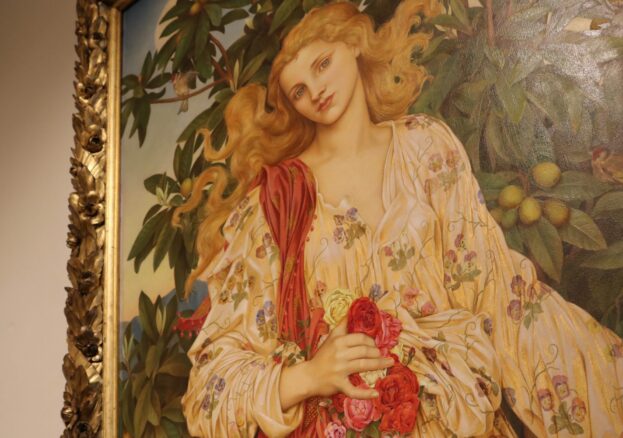 Cannon Hall Museum, Park and Gardens have partnered with the De Morgan Foundation to bring us a virtual 360º tour and live Q&A session of their exhibition A Family of Artists.
Explore the De Morgan exhibition at Cannon Hall from the comfort of your own home. As you move around the space, discover internationally renowned artwork, read the detail of interpretation panels, and even see the landscapes of the parklands through the windows.
Sarah Hardy, Curator and Manager, De Morgan Foundation, will deliver the tour live from her home, answering your questions about the artwork and the collection as she guides you through the rooms.
Once the family home of Evelyn De Morgan's ancestors, Cannon Hall is the perfect setting for this stunning exhibition. Displaying around 60 paintings, drawings and ceramics from the Collection, it explores the influence of artist and Cawthorne local, John Roddam Spencer Stanhope on his niece Evelyn De Morgan and their continued artistic influence on each other's lives and careers.
From Cawthorne, to Italy to ancient Greek myths, this exhibition explores the wide range of influences on the artists.
Shortly before the Hall temporarily closed, due to you-know-what, new Evelyn De Morgan paintings were installed, including her masterpiece Flora and a never before seen portrait of Roddam Spencer Stanhope – be one of the first to take a look at the artwork.