French Film Club at Alliance Française
Carmel Smickersgill, Tours & Activities Editor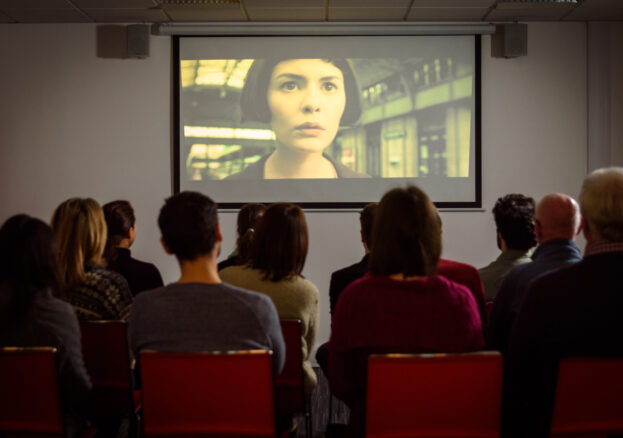 Alliance Française Manchester is one of many French language and culture hubs based all over the world. In Manchester they are passionate about making French speaking culture accessible to anyone who wants to learn. Aside from their extensive range of French language classes, the institution also has a well stocked library of books, regular talks from visiting speakers, exhibitions, a french language book club and a popular French Film Club.
Taking place both online and onsite depending on the event, this film club meets to watch French language films, with English subtitles before having an open and friendly discussion about the film in French. For online versions of the film club, attendees are given a link to a free streaming platform where they can watch the film in their own time, there will then be a scheduled group video call to discuss the themes, characters, stories and more.
This May, the club is watching Notre Dame, a 2019 light-hearted comedy about a single mother and architect who wins a competition to redesign the esplanade in front of the Notre-Dame. It was filmed just before the devastating fire at the Notre-Dame and amongst its feminist undertones and lovable characters, a beautiful picture of Paris and one of its most famous landmarks is painted.
Later in the month, you can join the French Film Club online to watch Numéro Une. In this Dramedy a determined engineer takes on the corporate world and ends up in a war. The overarching theme in the film is the inequality faced by women in the corporate world and the obstacles that are still very much in the way. This is an online event. You can register for free to watch the film and attend the online presentation and discussion about some of the themes led by a member of the Alliance Française team.
Check the Alliance Française website for future screenings as well as more information on other ways to get involved with french speaking culture at their centre.