Online Group French Courses at Alliance Française
Carmel Smickersgill, Tours & Activities Editor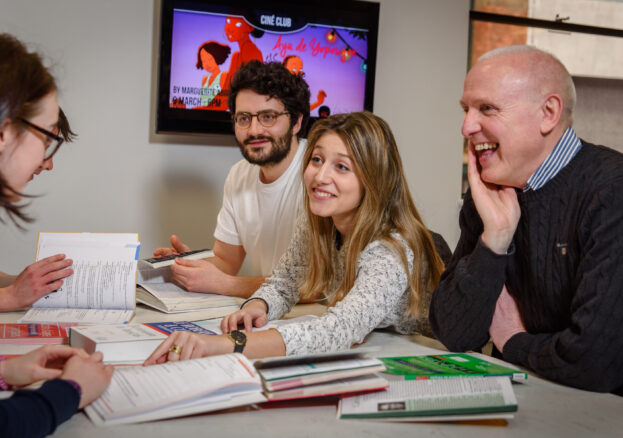 Lots of us have been acquiring new skills recently, picking up old hobbies and stretching our brains. As we enter into summer, more and more opportunities to engage in such activities are popping up. Alliance Française, the Manchester hub of francophone culture and French teaching has announced a new term of online group french courses.
keep the support of a class, despite the physical distance
Whether you want to learn conversational essentials that will let you get by on holiday, or you're keen to analyse the semantics of Victor Hugo, they have lessons suitable for every level. All the classes are held in online classrooms allowing you to chat with fellow learners and your teacher. It means that you still get the experience of learning together, allowing you to keep the support of a class, despite the physical distance. Each week there are classroom hours as well as homework to complete outside of the lessons. Providing a solid base for you to build up a confidence with speaking as well as a range of vocabulary.
Before signing up, new students are encouraged to take a free level test to see which group they'd be most comfortable in. Classes start on the 6th July and run for a month, with separate courses for July and August.
As well as the online group French courses, Alliance Française run active book and film clubs. These groups meet to discuss french language film and literature from all over the globe. The centre also host exhibitions and devotes a section of their website to french gastronomy. If you're looking for a culinary project with a cultural twist, all the recipes are available to tackle in French.