Chinese New Year Manchester 2017
Creative Tourist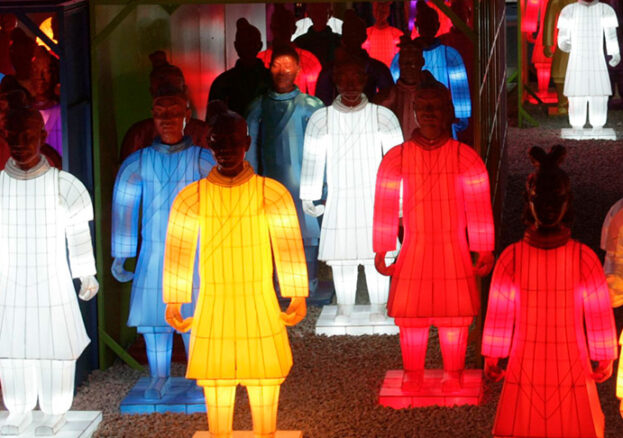 In 2017 we're saying goodbye to the year of the Monkey and hello to the year of the Rooster (more specifically the Fire Rooster), a sign that represents people who are 'trustworthy' and have 'a strong sense of timekeeping and responsibility'. While that might not sound like the recipe for a party, you'd be wrong: there are lots of festive spectacles going on across the city, with this year promising to be Manchester's biggest Chinese New Year celebration to date, whether you're being dazzled by the terracotta warriors, tantalised by the tasty cuisine or simply soaking up the atmosphere.
The city centre will be painted red as the streets are lined with thousands of Chinese lanterns and buildings light up in celebration of the festivities. A 50ft Golden Dragon will call Greengate Square its home for the weekend while The Travelling Light Circus' roving parade of dancers, drummers, a stiltwalker and giant rooster will weave their way through the city's shopping streets.
Other highlights include the traditional lion dancers, shopping events at some of the city's top stores, including Selfidges, and family craft events at Manchester Arndale and the Centre for Chinese Contemporary Art.