Caribbean Carnival of Manchester at Alexandra Park (CANCELLED)
Creative Tourist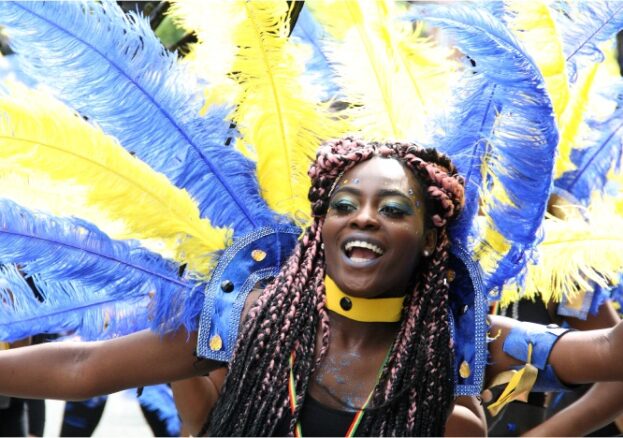 Expect revelry of legendary proportions as the Caribbean Carnival of Manchester returns to the stunning setting of Alexandra Park.
For early birds, the morning J'ouvert parade (marking struggles suffered on the road to independence) normally starts warming up from 8am on Saturday morning with two trailers of DJs and Soca bands and food vendors serving souse, dumplings, salt fish and rice. This parade is adjacent to the park and is set to wake the neighbourhood up in style.
Last year, the main Carnival parade left Alexandra Park on Saturday at 1pm, returning at 3.30 featuring spectacular costume, dance, music and performance.
Each day in the park, indulge in Caribbean food and dance to Mas bands, Dancehall, Soca and leading DJs.  The line-up is yet to be revealed for 2020, but expect three stages of live music, top DJs, local talent, the much-loved Soul Tent and African Corner.
Now a top highlight in the city's annual calendar, the Caribbean Carnival that we now know and love was born out of an impromptu carnival event on the streets by Caribbean residents in 1972, which was attended by around 100 people.
This happy and friendly carnival is intergenerational, of the community yet world class, and wows the crowd with even more jaw-dropping costumes and performance each year.