British Musical Fireworks Championship in Southport
Creative Tourist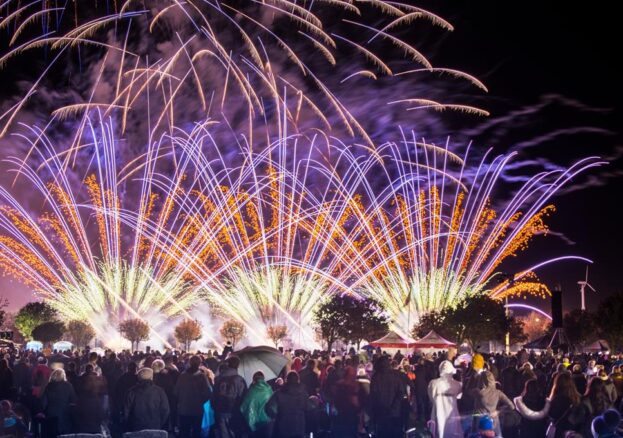 The British Musical Fireworks Championship are ideal for those who can't wait for bonfire night. Especially if you enjoy having a boogie.
Over three nights in September, Victoria Park will be lit-up with firework displays of the highest order as the British Musical Fireworks Championship once again takes things to the next level.
This pyro-musical competition attracts a loyal audience year on year for very good reason. Join them and witness seven displays with the ultimate winner being announced on Sunday night. Dance the nights away underneath seven of the best displays you'll ever seen, all in time to music ranging from oldies to more modern day hits.
This year's competition opens with an exhibition display from reigning champions, Illusion Fireworks Ltd, who'll be followed by six astonishing competitors over the weekend.
Set in the beautiful Victoria Park, expect dancing and "oohs" and "aahs" galore as a kaleidoscope of firework colour bounces across the sky in time to the beat.
We love that the standards are so high. The professional judges are international competition standard and are all highly qualified in the industry, with over 100 years' experience between them.
The organisers estimate that each of the seven shows will use 5 kilometres of wire, 15 technicians and over 10 tonnes of fireworks! All of this ensures that these are the very best and most entertaining firework displays around. There will be some big wows alright.
Late September is also the ideal time to make a day of it in Southport. Hit The Atkinson gallery early doors, cruise the beautiful Victorian shopping arcades, take a tea or fish and chip break, BFG your way around the Southport Model Railway Village, before wrapping up warm for the shows and busting your best dance moves.