Bigger Than Life Presents: The Age of Innocence & Introduction at Stockport Plaza
Tom Grieve, Cinema Editor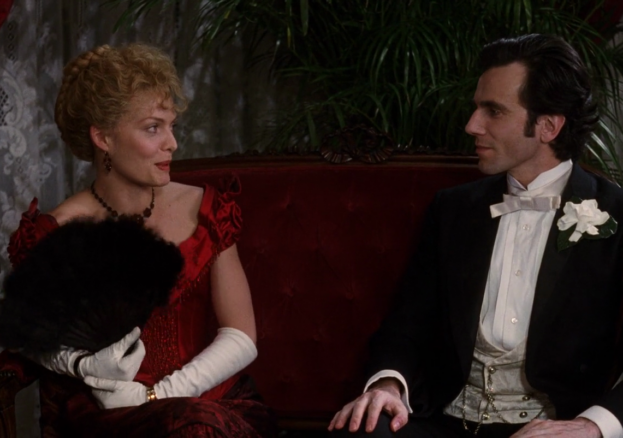 When we picture Martin Scorsese's New York, the vision is one of sleazy cabbies, wise-cracking crooks, low-life chancers and bruised brawlers. The filmmaker's images of the slick, litter strewn streets, underground drinking dens and gaudy glamour have produced an cinematic idea of the city that's hard to shake. From Mean Streets to Goodfellas, New York, New York to Taxi Driver, Raging Bull to Gangs of New York through The Wolf of Wall Street, perhaps only Woody Allen's films are as tied up with the big apple as Scorsese's.
Yet there's one film that's mentioned less than the others, one less obviously of a piece with Scorsese's other New York films: The Age of Innocence. Set in the 1870s, Scorsese's adaptation of Edith Wharton's classic romance stars Daniel Day-Lewis as Newland Archer, a high society lawyer, happily engaged to be married to his beautiful fiancee, May Welland (Winona Ryder). Happily engaged, that is, until May's cousin, the disgraced Countess Ellen Olenska (Michelle Pfeiffer) enters the scene. Charming and intelligent, Ellen is a better match for Newland, but as their feelings grow, it becomes clear that their previous romantic entanglements mean that their love is an impossible one.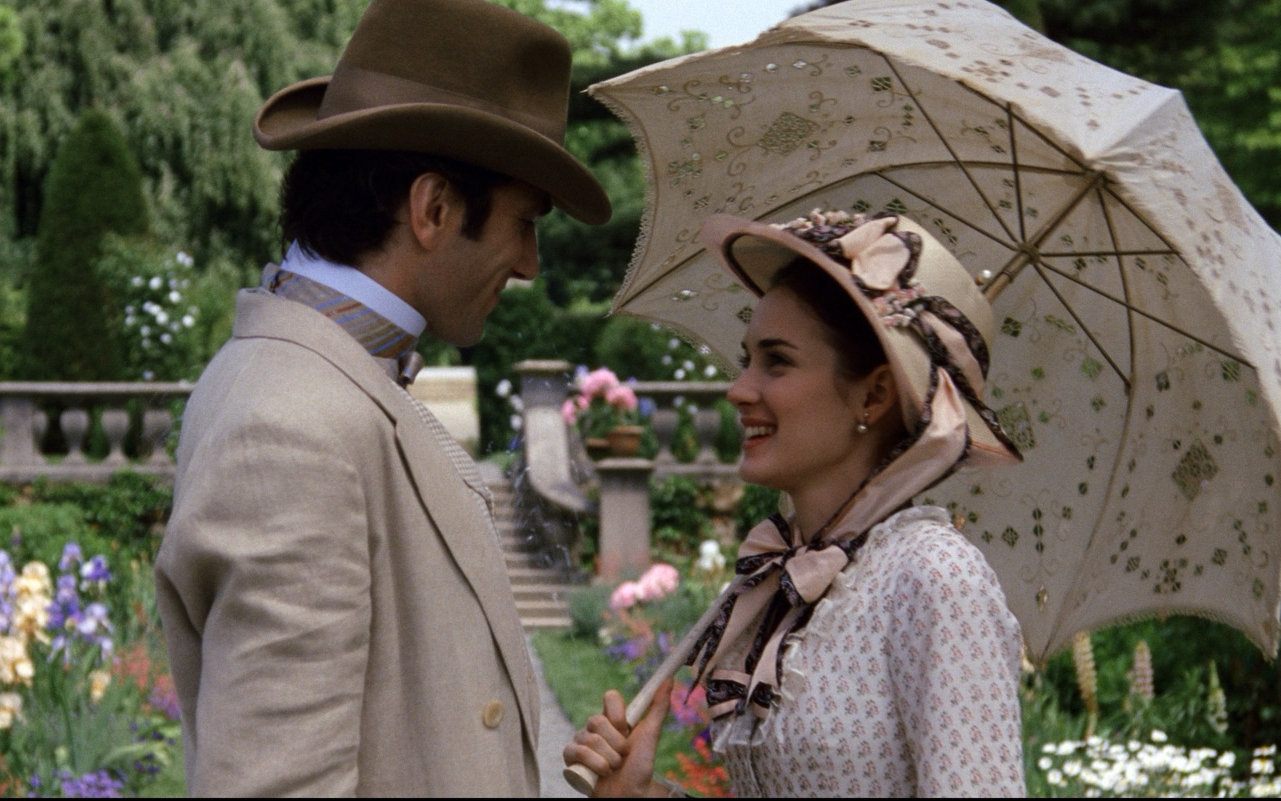 Scorsese's other New York films are defined by masculine codes of the street, by gangsterism and the rules of the hustle. Similarly, the upper crust characters of The Age of Innocence are governed by their own particular societal constitution. Ellen arrives in New York under a cloud, having fled Europe and her abusive husband, but she finds a city whose elite are still painfully in thrall to old world propriety. She mocks and chastises the preciousness with which her new companions look to Europe: "Do you suppose Christopher Columbus would have taken all that trouble just to go to the opera with Larry Lefferts?"
There are no baseball bats, but Scorsese finds violence in the gilded language and conniving behaviour used to maintain the status quo. Drawing from Wharton's novel, he exposes the particular ache of grand romance forbidden only by social convention. One of the filmmaker's most vital talents is in sketching and filling in the milieu of his films. In Goodfellas, the world of the mafioso is made real because we are shown the pasta sauce and the cadence of a joke. With The Age of Innocence, Scorsese contrasts the emotional repression of his characters with the sumptuous opulence of their residences, their menus and their orders at the florist in a way that makes this one of his most visually arresting works.
"…one of Scorsese's most visually arresting works."
The production reportedly paid $200,000 to a New York firm for reproductions of 200 period paintings with which to decorate the sets. This attention to detail in consistent throughout the film, with exquisite costuming, lush period architecture and swooping tracking shots each worthy of their own individual gasps. Indeed, Scorsese assembled an all-star team of craftspeople for the film. Aside from a cast chock-full of top-of-their-game actors, The Age of Innocence boasts memorable titles from Saul Bass (Vertigo, Psycho) and a score by Elmer Bernsein (The Magnificent Seven, The Great Escape). Longtime Scorsese editor Thelma Schoonmaker (Raging Bull, Goodfellas) is on cutting duty, and legendary New German Cinema cinematographer, and Scorsese regular, Michael Ballhaus (The Bitter Tears of Petra von Kant, Goodfellas) takes his place behind the camera.
The filmmakers are of course buoyed by Edith Wharton's Pulitzer Prize winning novel. The film benefits from her elegant prose and wisely retains much of her language through Joanne Woodward's narration. The relationship between book and film will be explored further at Bigger Than Life's screening with an introduction by Professor Dame Janet Beer. Professor Beer is Vice Chancellor of University of Liverpool and an academic who has published widely on the fiction, travel and life writings of Edith Wharton. The film will also screen from an original 35mm release print, delivered courtesy of Park Circus.