Beach Rats – Streaming on Netflix
Tom Grieve, Cinema Editor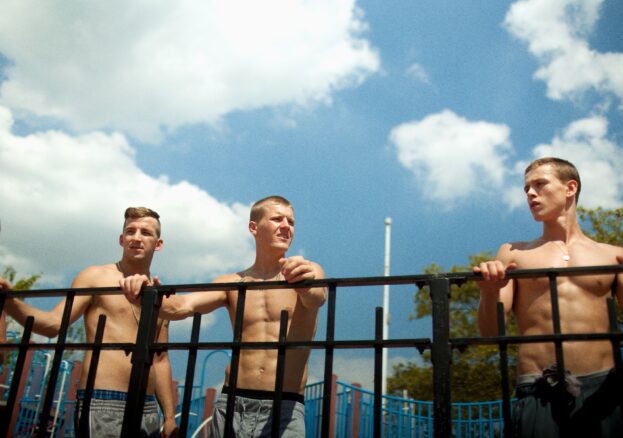 Coney Island provides the setting for this sweaty, intimate 16mm indie about closeted gay teen, Frankie, from director Eliza Hittman. Frankie's friends – the beach rats of the title – are a bunch of Brooklyn-bros, musclebound and outfitted in baseball caps and vest tops as they spend their days getting high, nabbing wallets and competing to see who has the hardest punch on the boardwalk arcade. It's a hyper-masculine environment where the boys take pride in their hustle and ability to pick up women at the beach.
Blue-eyed Brit, Harris Dickinson, plays Frankie, who, when he isn't trawling the boardwalk with his buddies, holes himself up in his darkened room with his webcam, seeking out men for sex on a site called Brooklyn Boys. He keeps his face in the shadows and prefers older men – with whom he is less likely to have any acquaintances in common – in case they reveal his secret. Frankie compartmentalises his life (he even has two bedrooms); suffering under the weight of secrecy and burdened by his father who lies terminally ill in the family living room.
Filmed in grainy 16mm, Hittman emphasises the closed spaces and darkened atmospheres that Frankie is forced to operate in. The irony is that liberal, cosmopolitan Manhattan is just a short subway ride away, but Frankie is constrained by his poor socio-economic circumstances and the natural pull of his lifelong friends. Handsome and chiselled, with piercing eyes and a natural swagger – Dickinson's electric lead performance marks him as one to watch – he appears supremely confident; but Hittman's claustrophobic film shows us that appearances can be deceiving.
Beach Rats is available to watch on Netflix with a subscription.