BBC Philharmonic: Gubaidulina/Bruckner at The Bridgewater Hall
Johnny James, Managing Editor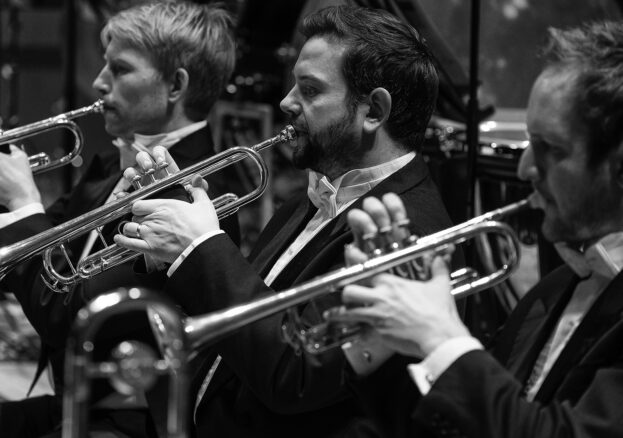 Sofia Gubaidulina – Triple Concerto (37')
Anton Bruckner – Symphony No 7 in E major (66')
Omer Meir Wellber's first Bridgewater Hall concert as the BBC Philharmonic's Chief Conductor is set to be a great one, featuring a UK premiere by Sofia Gubaidulina as well as Bruckner's glorious Seventh Symphony.
The concert opens with the UK premiere of Russian composer Sofia Gubaidulina's compelling Triple Concerto (2017), written for the unprecedented combination of violin, cello and bayan (Russian button accordion). Named after its tripartite structure, employment of three instruments and extensive use of simple triads, the work's structure is tree-like and preoccupied with the overtone series. Receiving standing ovations at its 2017 debut, it's performed here by a trio of world-class soloists: Vadim Gluzman (violin), Johannes Moser (cello) and Elsbeth Moser (bayan).
Next up is Bruckner's towering Symphony No 7 in E major. Rich in orchestral colour, this is the work which made the reputation of the man who is now regarded as one of the Romantic era's greatest symphonists. In turns a mystical, majestic and terrifying work, its opening tone is one of hushed intensity, laying out a theme said to have been whistled to Bruckner in a dream by his late friend Ignaz Dorn. Tempestuous brass stabs then lead us to into more ghostly territory, before the music brightens towards triumph and then dims towards defeat.
The deeply felt Adagio second movement is mournful and dignified. A wistful arching theme is given to the strings, before the brass take over, building towards an elegiac climax for Wagner tubas. This was composed upon Bruckner's discovery of Wagner's passing, and is, expectedly, incredibly poignant. The scherzo, meanwhile, is a windswept, part-jolly-part-harrowing peasant dance, featuring brilliant trumpet material. Lastly, the finale offers an athletic transformation of the opening theme in an exultant and affirmative conclusion, with the coda shining particularly brightly.
This exciting programme will make for a great introduction to new Chief Conductor, Omer Meir Wellber. We can't wait to hear his stamp on these wonderful works.
BBC Philharmonic
Omer Meir Wellber – conductor
Vadim Gluzman – violin
Johannes Moser – cello
Elsbeth Moser – accordion