Barbara at The Edge
Kristy Stott, Theatre Editor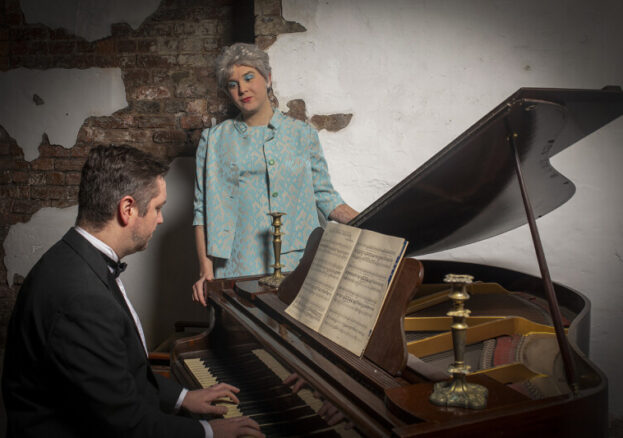 Gather around the piano for Stockport theatre-maker, Mark Croasdale's new show at The Edge Theatre and Arts Centre. Music-filled and joyful with the warm nostalgia of a buttered crumpet, Barbara is a humorous and touching new theatre production inspired by our relationships with our grandparents and what it means to care for them.
Heartfelt, beautiful and witty, Barbara is based on creator Mark Croasdale's own relationship with their grandmother (the real-life Barbara) and their experience of caring for a loved one when they have dementia.
Barbara lives in an effortless era, when tea came from a pot, the milk was poured first and crumpets were for butter, not jam. But this is the present and it's all got a little more complicated…
The beginnings of the show were first workshopped at Hope Mill Theatre's Turn On Fest in 2020, just before the Covid-19 pandemic brought the world to a halt. Now, three years later, Barbara is set to shine in Chorlton as a full-length and interactive production, thanks to funding from Arts Council England and support from The Edge and Contact Theatre.
Set in the evening, audiences will join Barbara, portrayed by Croasdale, and her husband Bernard at one of their legendary candlelight suppers. Expect a sing-song around the piano as Barbara and her ivory-tingling husband, played by musician and performer Tom Guest, transport you to a bygone era with music, courteous conversation and exceptional hosting.
Sensitively exploring lived experiences of dementia, this is a theatre production that aims to tackle a challenging subject matter with warmth, joy and lots of humour – actively encouraging others to share their own experiences in a safe and supportive way. Lifting the lid on what it means to care for someone you love, Barbara encourages us to talk, share and understand dementia together.