Anthony Burgess on Tape
Creative Tourist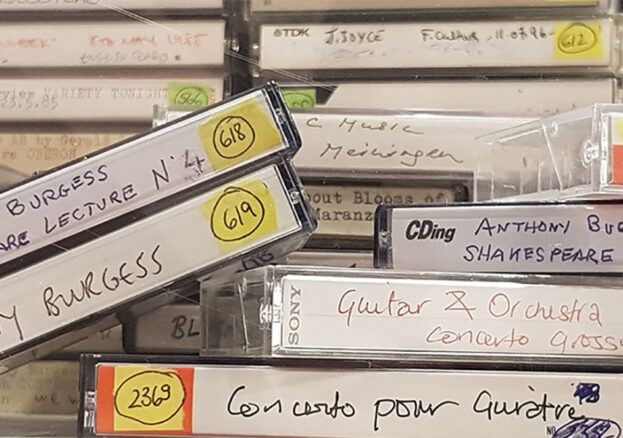 Nestled beneath the chimney stacks on Cambridge Street, in one corner of an old mill, is the International Anthony Burgess Foundation, a museum dedicated to one of Manchester's greatest and most prolific writers. It's an intimate place, with a gem of a reading room, an extensive archive – of books, manuscripts and correspondence – and staff who are as blooming lovely as they are knowledgeable.
For now, we can't physically enjoy that space, but we can enjoy an audio archive comprising of 1,094 cassettes and 87 reel-to-reel tapes thanks to an online exhibition from International Anthony Burgess Foundation.
Although best known for A Clockwork Orange, Burgess's creative output was astonishingly productive. During his career he penned 33 novels, 25 pieces of non-fiction and two volumes of autobiography. And that's even before touching on his three symphonies and hundreds of musical works; for his love of the piano was as great as that of his typewriters. He once remarked, "I wish people would think of me as a musician who writes novels, instead of a novelist who writes music on the side."
The online archive of recordings might let you get closer to viewing Burgess as he did himself with over a thousand hours of interviews, public lectures, private telephone conversations, piano playing, poetry reading, discussions, and sometimes even street noises and birdsong. The Burgess Foundation's tapes contain classical music, obscure radio programmes, and rare examples of him reading his own work.
This online exhibition presents just a few of these recordings. Listen on the International Anthony Burgess Foundation website and make a note to stop by in person when this all blows over.