Allegories of the Senses at The Cooper Gallery in Barnsley
Sara Jaspan, Exhibitions Editor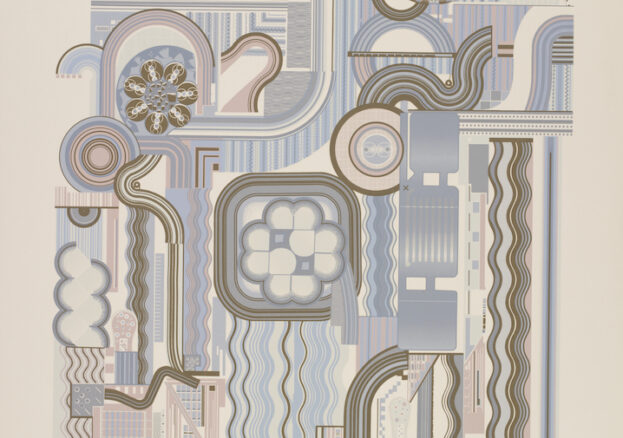 At a time when so much of life and culture seems to have migrated online or occurs in a virtual space, The Cooper Gallery in Barnsley presents Allegories of the Senses – an exhibition likely to bring us back to the here and now through a return to the immediate, tangible qualities of sight, smell, touch, taste and sound.
The title of the show refers back to an old trope in Dutch and Flemish Renaissance art, perhaps most famously explored by Rembrandt across a series of five panels when he was just a teenager, each depicting one of the senses. But it also connects to the centrality of embodied, sensual experience as a subject explored across art history and fundamental to our daily lives.
Allegories of the Senses brings celebrated works from the Arts Council Collection together with pieces from The Cooper Gallery and Cannon Hall. A large-scale and brightly coloured shaggy wall hanging by contemporary mixed media artist Caroline Achaintre is set to form one of the centrepieces – her interests in Primitivism and Expressionism in good company alongside works by key 20th century figures such as Vanessa Bell, Barbara Hepworth and Eduardo Paolozzi, who lived through these movements and explored them in their own art. Other leading contemporary artists such as Marc Quinn, Martin Parr and David Shrigley will also show alongside rarely seen pieces by local artists Malcolm Whittaker and John Kenneth Long.
Importantly, the exhibition has been planned and curated in collaboration with Action for Autism and Asperger's Barnsley (AfAAB), members of the group helping to provide a broader perspective on the subject of the senses and to create an exhibition that speaks to all visitors.