Adam Buxton: BUG David Bowie Special at Festival No.6 2017
Tom Grieve, Cinema Editor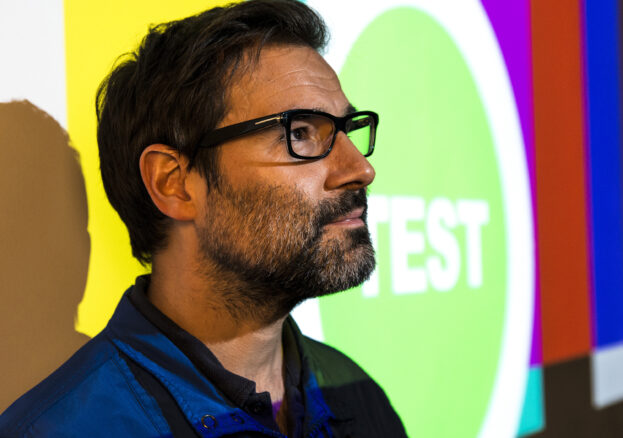 Adam Buxton's BUG has been a BFI staple since 2007. The much-loved show sees Buxton showcase some of the weirdest, most noteworthy music videos of the moment; intercutting them with contributions of his own. He might add his own songs or videos – or even just some comments he found on a YouTube video.
As the man himself says: "I tell people that BUG is like going round to a friend's house and having him open up his laptop and show you interesting and amusing things he's found or made, except not as tedious and shit as that sounds."
For Festival No.6, Buxton has created a special David Bowie themed edition of the show. It's a move that makes perfect sense given Bowie's iconic visual flair and sense of drama. Combining Bowie's music videos and other on-screen appearances into a potent celebration of the man's life and career, the event is unmissable for all fans of the rock legend at the festival this year.