A Monster Calls with The Old Vic
Kristy Stott, Theatre Editor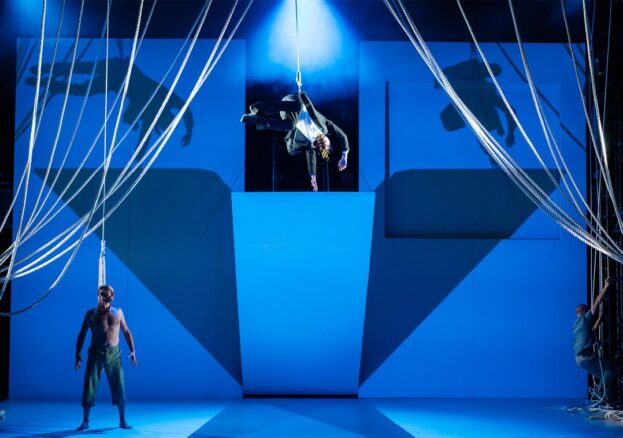 The Old Vic have started to stream some of their masterpieces for free and it all kicks off with the Olivier Award-winning production of A Monster Calls.
The adaptation of Patrick Ness's piercing novel A Monster Calls was first seen on stage in 2018. It tells the story of 13-year-old Conor and his mother, who is sick and not getting any better. Then, one night, Conor hears something at his window. A monster has come to call. It has come to tell Conor stories and to make him face his deepest fears head-on.
Beautifully performed and deeply moving, critics and audiences praised the show for its inventive staging and emotional rawness in tackling death and grief.
A stunning examination of identity, loss and hope, A Monster Calls was a best-seller when it was published in 2011. A film version swiftly followed in 2017, before the novel was adapted for the stage.
Suitable for families with children aged 10 and over, this is a courageous and honest production. Authentic, but far from gloomy. Brace yourself for tears.
While you're here…be sure to check out our full (and frequently updated) guide to the best online things to do in Manchester and the North.