A Meeting Place | 会议地点 : A soundwalk in Chinatown
Carmel Smickersgill, Tours & Activities Editor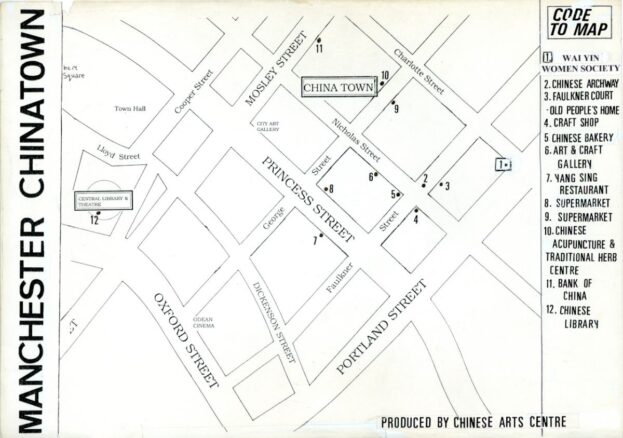 Embark on a virtual soundwalk around Manchester's Chinatown created by sound artist Hayley Suviste.
As part of an online residency with Centre for Chinese Contemporary Art (CFCCA), Hayley created a soundwalk using material from the gallery's archive. The soundwalk sonically animates this unique archive's content, bringing to life hidden histories and images for audiences and communities to engage with.
Different sounds are being emitted from all directions around the listeners head
The work is based on oral histories in which interviewees talk of their migrant experience, their identities as people of Chinese heritage living in the UK, memories of Manchester's Chinatown and the Chinese festival which launched CFCCA in 1986 and it's original space which opened on Charlotte Street in 1992. Listeners will uncover these stories alongside field recordings and music composed by Hayley, all while exploring the streets of Chinatown with geolocated sounds and interview clips triggered by their GPS data.
The audio for this work has been mixed in 360-degree binaural audio, creating the sensation that different sounds are being emitted from all directions around the listeners head which will deliver a truly immersive experience.
The walk will last around 20-30 minutes in total and is available through the ECHOES app. Each listener will need a smartphone and headphones to enjoy the experience. Though created for Heritage Open Days, the walk is permanently available on the app.