40th Anniversary of Manchester Craft & Design Centre – Celebration Event
Maja Lorkowska, Exhibitions Editor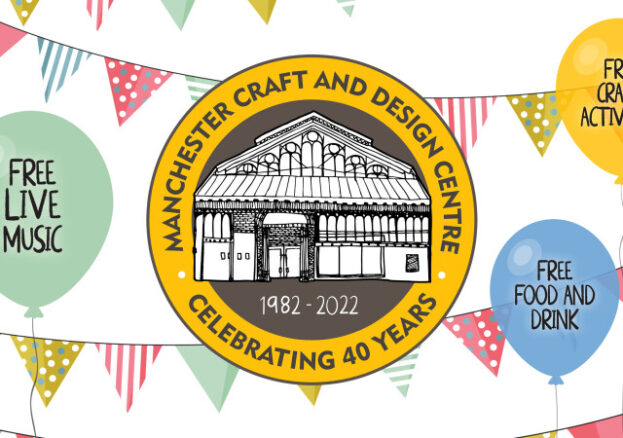 Manchester Craft & Design Centre, the city's greatest craft treasure trove, is celebrating its 40th anniversary this May and everyone is invited!
Established in a former Victorian fish market, the Centre is an artistic home to over 20 shops of independent makers across two floors. Serving as both artists' studios and a retail space displaying the finished products, visitors can meet the makers and see the work being created right in front of their eyes. Whether you're looking for a handmade gift or treating yourself, meeting the artist always adds a wonderfully personal element to the already unique objects.
To mark its 40 years, the Centre will be holding a celebration event on Saturday 14 May, from 11am – 3pm. The event is free to enter and as well as food, drink and live music, you'll also be able to try your hand at different craft activities and immerse yourself in an interactive exhibition. Visitors will be able to share their memories of the Centre, see its development over the years and suggest ideas for its future.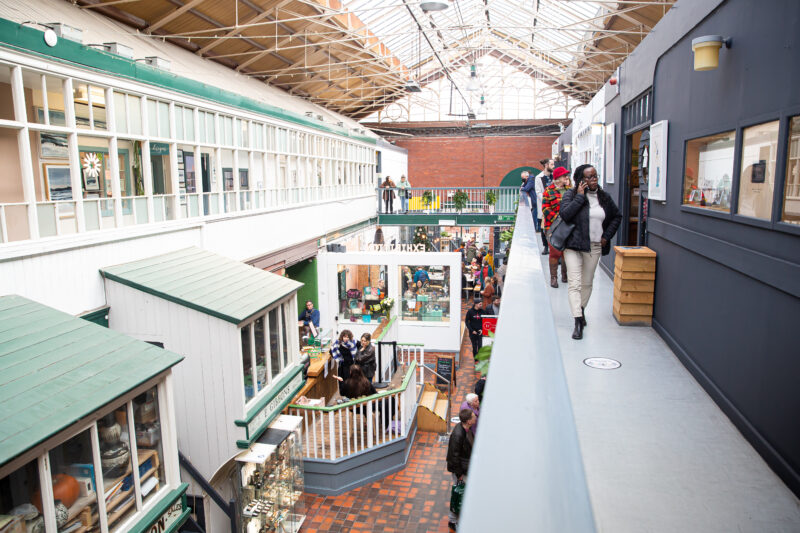 Inviting Manchester residents and local communities to communicate their ideas for the Centre's future is of crucial importance to its plans. Kate Day, the Centre's Director, describes having "a refreshed vision for a greener and more diverse craft sector that serves our communities' needs and we would love to hear your views."
On the day, Manchester String Quartet will also be performing two sets of Manchester classics alongside some 80s favourites, from 12.30pm – 1.15pm, and 1.30pm – 2.15pm, so make sure you pop by in time to hear them.
When you visit, don't forget to check out a specially commissioned mural by artist Hammo on the side of the building – an adorable tribute inspired by the story of Jimmy Kelly, a fishmonger who looked after the local cats when the markets closed down. Cats were often fed by the fishmongers in return for their pest control services, so once the markets were gone, Jimmy would return to feed them.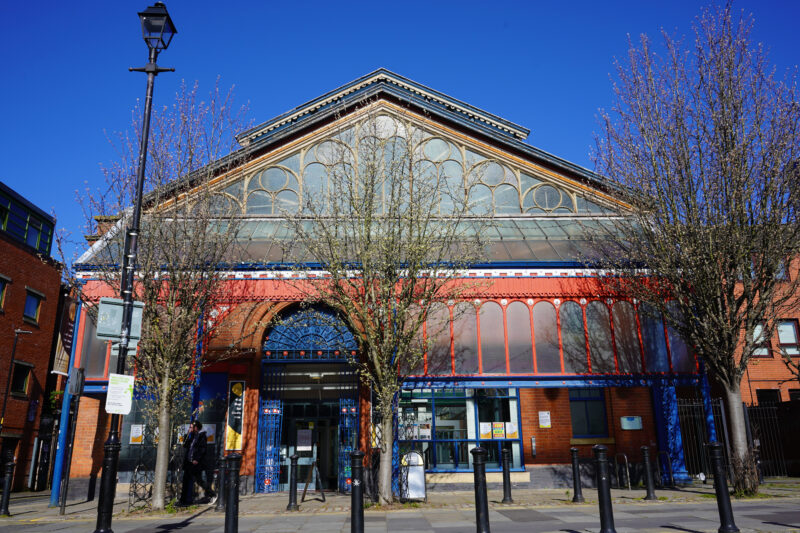 For four decades now Manchester Craft & Design Centre has maintained its status as the city's creative hub for makers and was at the forefront of the Northern Quarter regeneration. The Centre runs a regular programme of exhibitions, all of which are free to attend, showcasing local, national and international crafts. If you feel inspired to try something yourself, there are regular series of craft workshops too, all of which you can read about via the 'Find out more' button below.
Come along to the event on Saturday 14 May, have a drink, chat with the artists and celebrate 40 years of the city's creative craft hub.