The Municipal Hotel MGallery
Ian Jones, Food and Drink Editor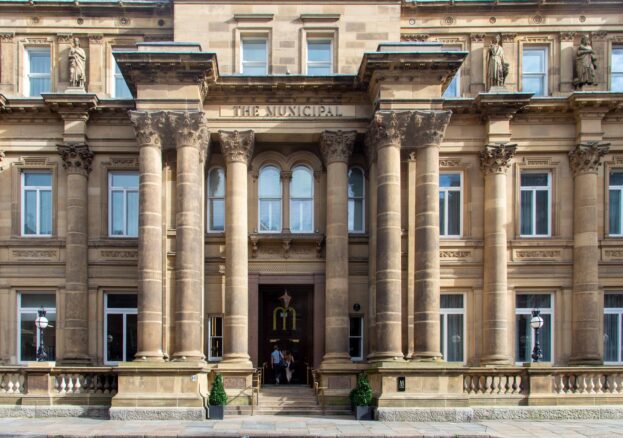 One word sums up Liverpool's Municipal hotel: grand. It's all ornate fixtures and fittings and huge ceilings, carefully designed to let natural light wash over everything. Think the New York Hotel in Neil Simon's Plaza Suite: elegant and awe-inspiring, without feeling stuffy or elitist. In short, it's one of the best-looking hotels to open in the North for years. 
Unsurprisingly, it has history – it's actually an old council building, which explains the wide stairways, endless corridors and overall air of 'this is where important things happen'. And as it's Liverpool, the staff who work here are a dream, from start to finish. Without exception, they're funny, charming, helpful and a credit to the city.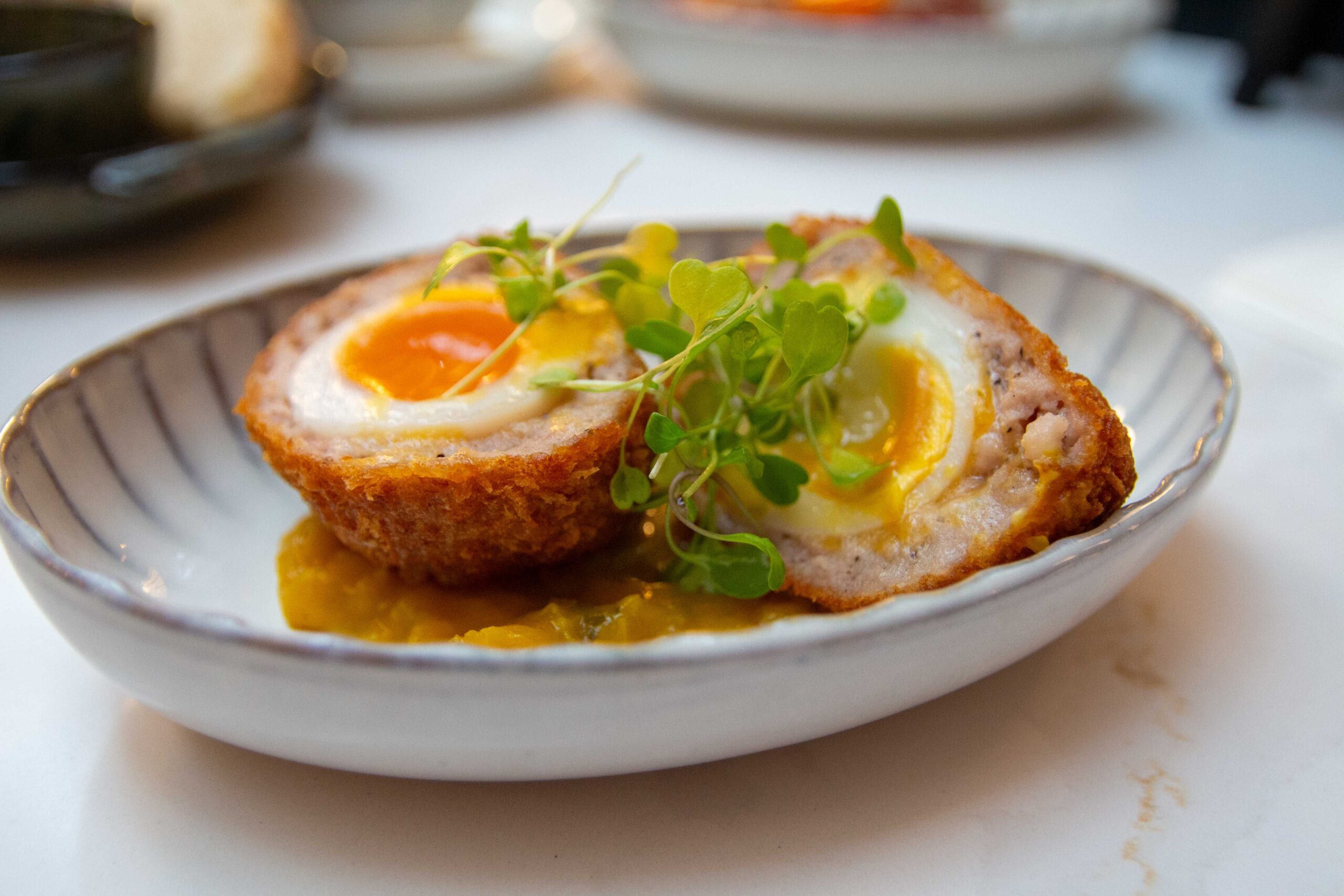 It only opened in summer 2023 but word has got out. Guests come from all over the world, while plenty of locals pop in for one of the impressively well-made cocktails, or a bite to eat in the hotel dining space. There's actually another restaurant attached (not to mention the Botanic Afternoon Tea Room), the high-end Seaforth Restaurant. It isn't open on our Sunday evening visit, although our waiter urges us to return, convincingly describing it as "on point". 
It hardly matters as the food and drink available through the stunning Palm Court Bar is enough for any appetite. The menu consists of an appealing selection of small plates and classic evening meal dishes, ranging from the inspired to the traditional.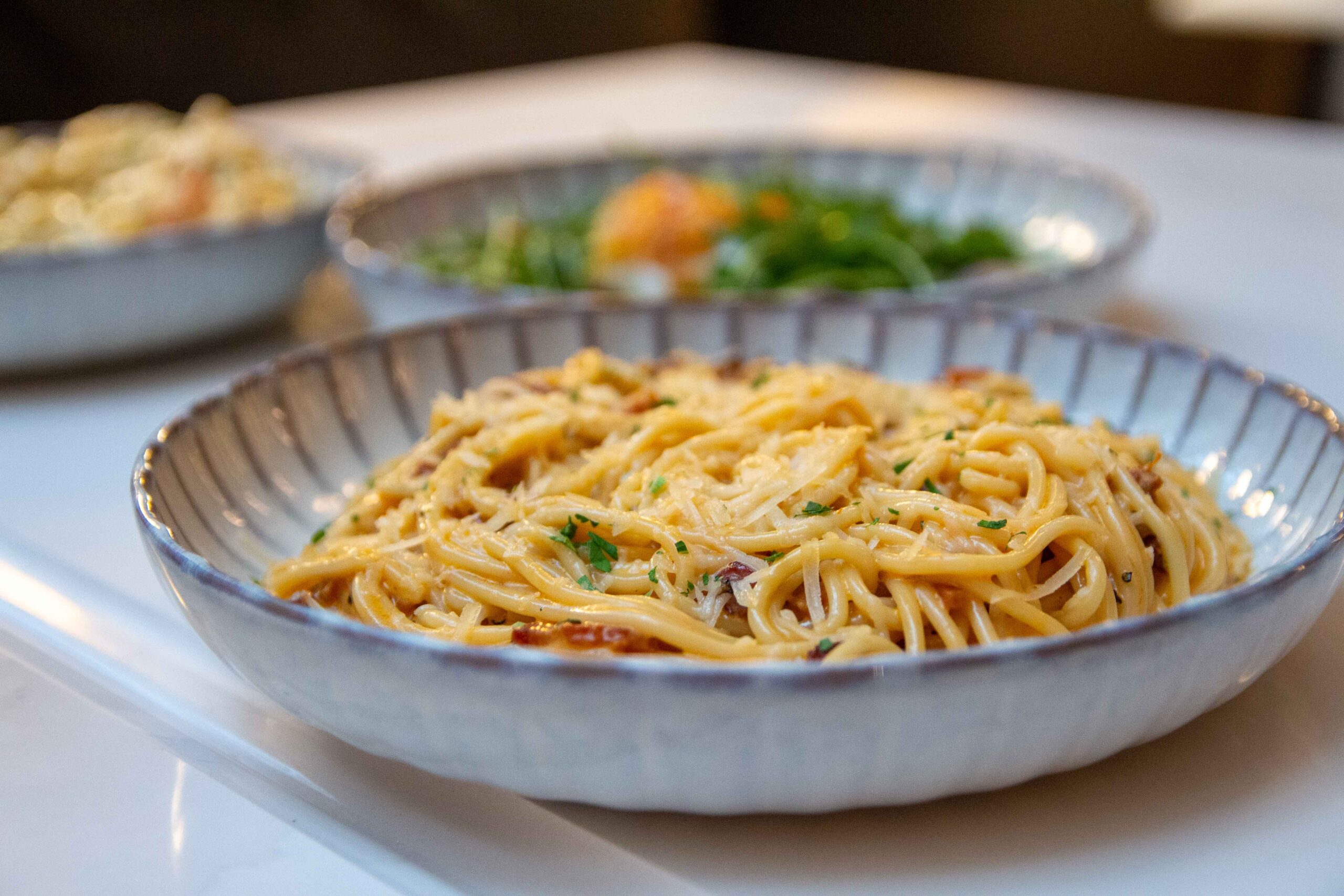 The duck scotch egg is arguably the standout option, thanks to the juicy meat and soft yolk – not a single element is overcooked, happily – resting on a tangy, spice-addled dollop of piccalilli. It's all delightfully Victorian-era, but the good kind, with far-off colourful spices working hand-in-hand with hearty British produce.
Both pasta dishes are up to scratch, although the lobster mac and cheese from the small plates section should be under 'enormous plates' – it's huge, but all the better for it. Similarly, the spaghetti carbonara is a lovely big bowl of carbs and creamy sauce (worked up from egg yolk and shaved parmesan), with the wonderful addition of smoked chorizo to go alongside the very moreish pancetta lardons.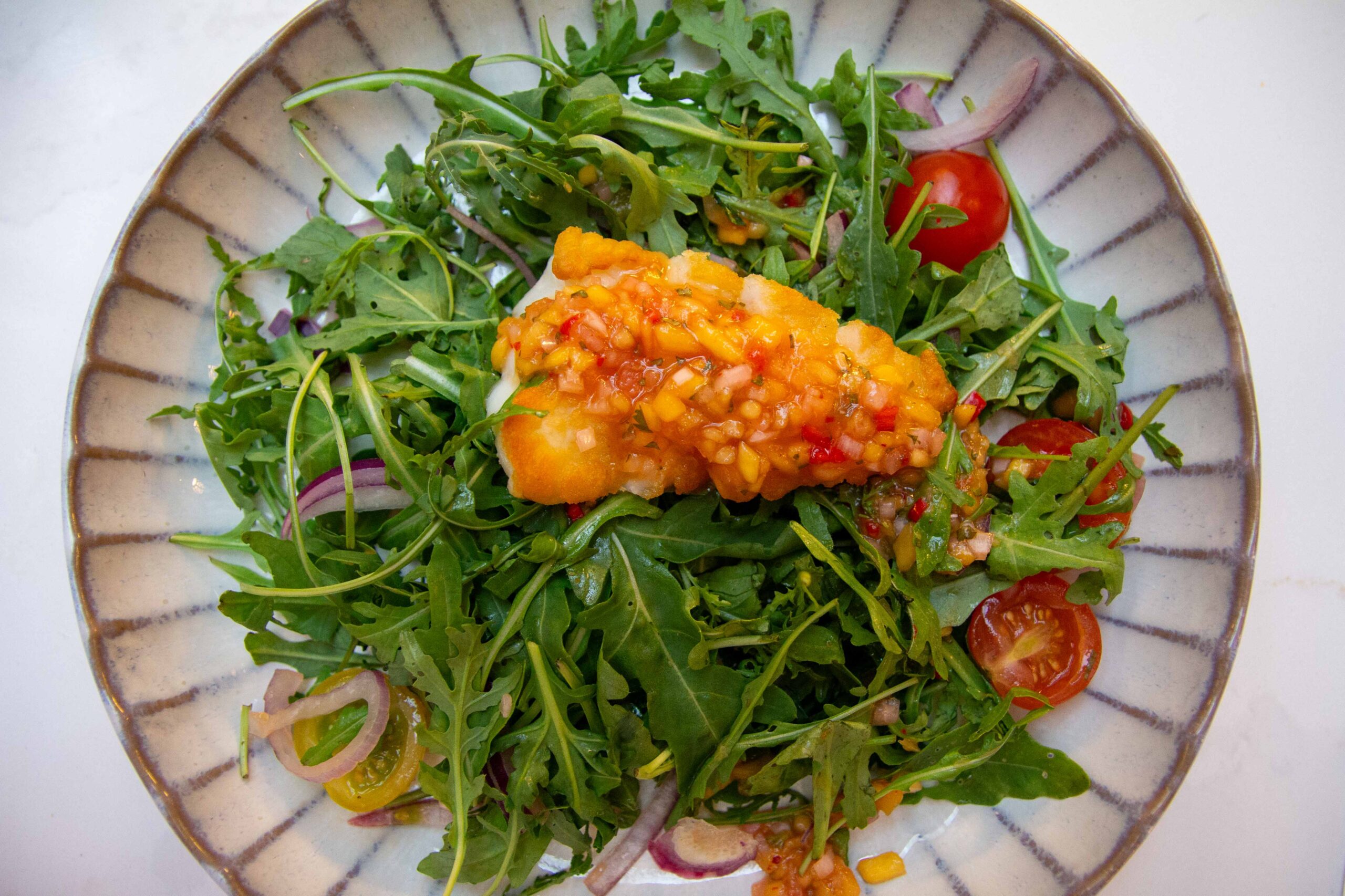 The seared monkfish shows how good things can get when the kitchen staff are given free reign – the sweet mango topping is a triumph, which works well with both fish and salad.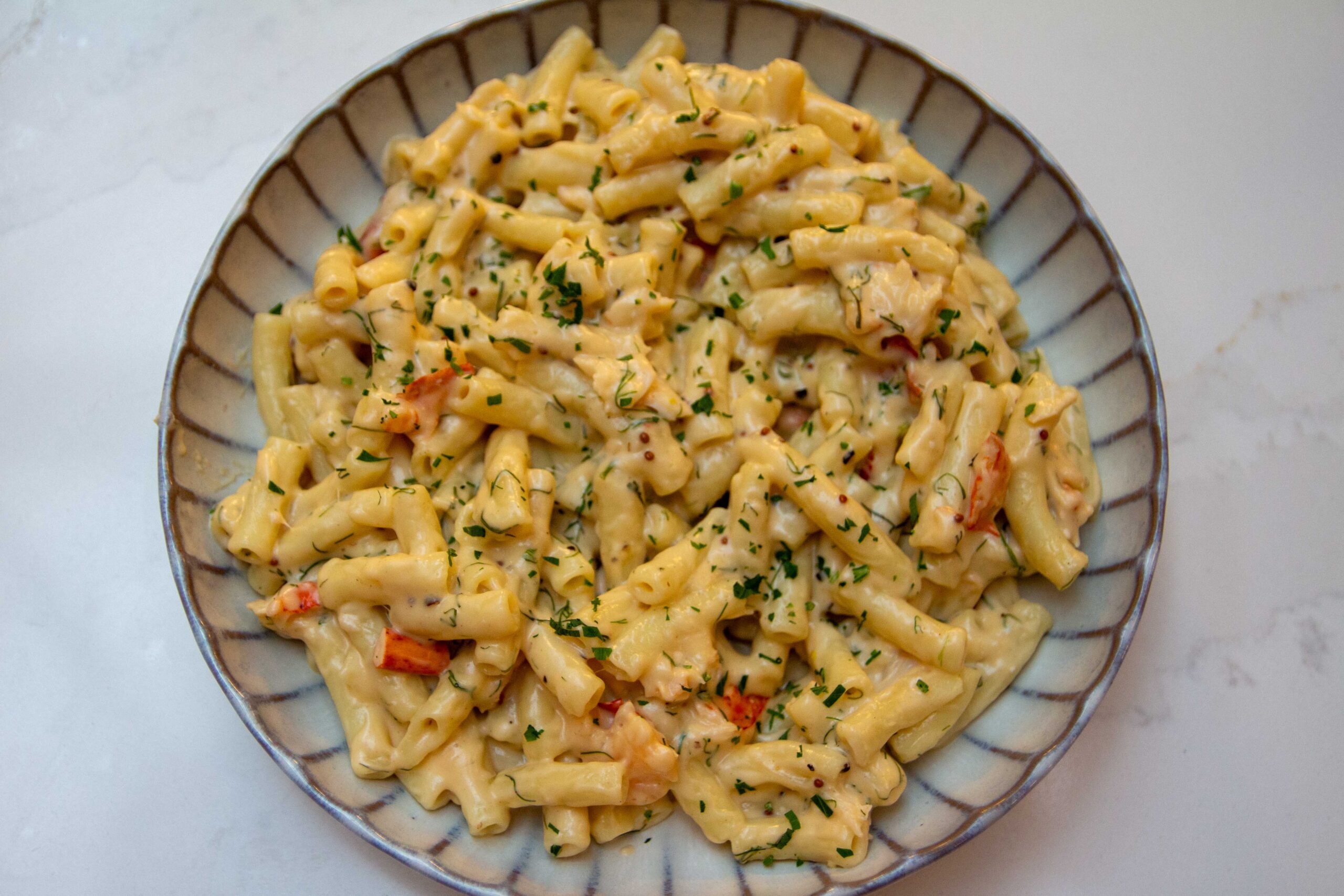 Staying overnight? Breakfast is served buffet-style, with all the essential ingredients for a full English breakfast ready and waiting and pleasingly hot. This is served in one of the hotel's most tranquil and impressive areas, all impossibly high ceilings aided by warm, relaxing lights.
The Municipal Hotel MGallery feels straight out of the era when Liverpool ruled the waves. From rooms to food to drinks, it delivers a luxury experience wrapped up in a healthy amount of Scouse charm.