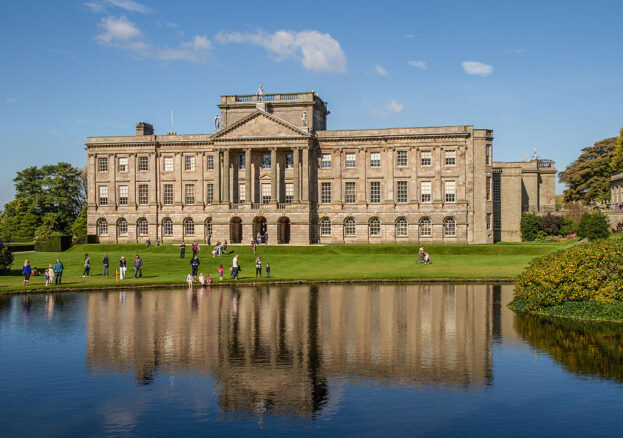 After a Manchester day out? This grand country house ticks all the boxes.
Just a short drive from Manchester, Lyme is an Elizabethan stately home best recognised as Pemberley from the BBC's adaptation of Pride and Prejudice; home to the lake where Colin Firth re-enacted the first wet t-shirt competition of the Regency era.
The lush grounds and walled gardens are ideal for easygoing walks, while a trek up to the hillside hunting tower – called the Cage – rewards you with spectacular views of the estate (the Cage was occasionally used as a prison; imagine the heart-wrenching romance of staring out of those lonely windows, pining for your loved one).
The house itself is equally impressive, with a historic library, huge stone fireplaces and almost six hundred years' worth of accumulated aristocratic knickknacks. The restaurant is rather nice, in a National Trust sort of a way, though we'd recommend you steer clear of the courtyard cafe. Its proximity to the Crow Wood adventure playground means that it is inevitably heaving with harassed-looking parents and their energetic charges which. Back in the house there is a sweet recreation of a children's bedroom from the olden day – complete with wooden train set and working toys. It's irresistible – just make sure you don't elbow any children out of the way to get a look.