Blea Tarn in Little Langdale
Rory Calland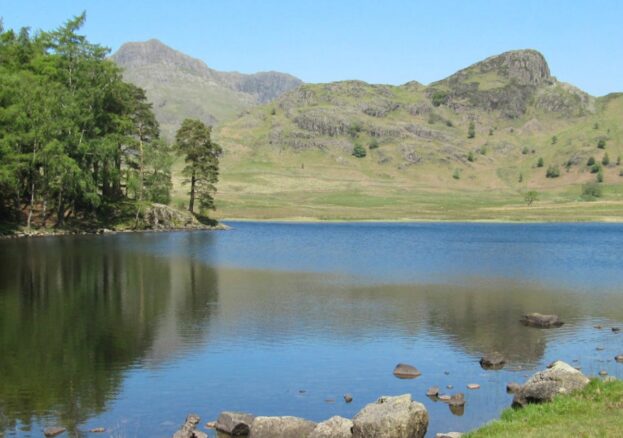 Tarns are by nature concealed, curious and cathartic. These secret little pools can usually only be seen, let alone accessed, by getting up high amongst the fells. Normally, at the climax of a long hike, one might reveal itself to a walker as a reward – Blea Tarn is a little different. Situated high in a hanging valley above Great Langdale, this pool seems just as remote as any other mountain tarn, only here, walking abilities don't count for much as it's easily accessible by road and there's a car park about 100 yards away. The National Trust takes care of upkeep and does fantastic work, the path's well maintained and suitable for all abilities.
The wonderful thing is that it's at 600ft altitude, so even though you don't have to make the hike yourself if you can't, you still get the sensation of being up in the gods. The view across to the Langdale pikes is spectacular, and at certain times it's not unusual to have the place to yourself. If you are the sole visitor the only other companions you'll have will be the perch, pike and the brown trout who populate the water. Little Langdale was known as a hideout for smugglers, and it's thought that the nefarious Lanty Slee distilled 'moonshine' in caves near here – you can imagine them swigging away here at the water's edge.
Ancient glaciers have over long periods of waxing and waning, scooped out these pools from the Earth. Blea Tarn was carved out of the rock by glaciers shifting over from Great Langdale then getting cut off, this creates the 'hanging valley' effect where the relief from the glacier sits up above the main valley. This area is in fact an area of scientific interest due to its unique and explicit glacial history.