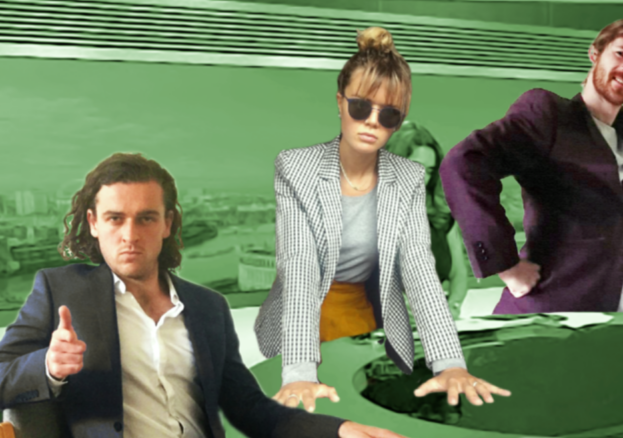 Presented by Forest Sounds Theatre, YouNews is a performative exploration of journalism streamed live on YouTube. Tune in as three Broadcasters present the world's bestest, sexiest, uber-responsive and most unbiased news show.
World-changing journalism, YouNews hacks the attention-economy of the internet, and the algorithmization of truth. It plays with the aesthetics of credibility and performs the struggle of deciphering the world outside our Windows: one story at a time.
YouNews is presented by Forest Sounds Theatre in collaboration between artists Andy Owen Cook ('Church of Jim'), Mischa Jones (York Performance Award-Winning 'Many Moons') and James Christensen ('When I Awoke' and 'Butterfly').