Whodunnit at the Coliseum?
Kristy Stott, Theatre Editor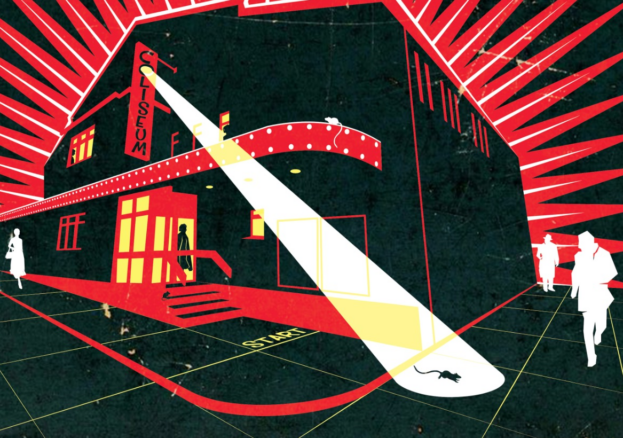 Can you figure out whodunnit? Take part in this interactive online murder mystery at Oldham Coliseum.
Whodunnit at the Coliseum? is a digital theatre show which takes place in Oldham Coliseum. Viewers can tune in from their own homes to take part in this online Cluedo -esque performance.
The show is set in 1954 on the opening night of Shakespeare's 'Scottish Play' at the Oldham Coliseum. Just a few minutes before the performance is due to start, the Front of House Manager, Edward Fitch, is found dead.
Everyone is a suspect – and it's up to you to figure out whodunnit. Viewers are placed at the centre of the action and are tasked with finding the killer among the theatre's audience and staff.
The production is partly inspired by the real-life story of actor Harold Norman, who was accidentally stabbed on stage at Oldham Coliseum in 1947, during a performance of Macbeth. Norman died the following month at Oldham Royal Infirmary after his wound became infected. It is believed that his ghost haunts the Coliseum and the theatre was visited by TV show Most Haunted in 2004. The tragedy at Oldham Coliseum has become part of the legend of Macbeth in theatre and is often discussed in articles about the play's curse.
Part theatre, part film and part video game, audiences will be able to visit the Oldham Coliseum virtually and see the theatre for the first time since March 2020. The production takes place digitally via a bespoke website with all of the action taking place around the historic Coliseum building.
Featuring 50s inspired musical numbers, viewers taking part in Whodunnit at the Coliseum? will be able to explore the crime scene on a special interactive game board, and make a series of choices that will determine the path of the story.