WATERLICHT at Winnats Pass, Castleton
Tom Grieve, Cinema Editor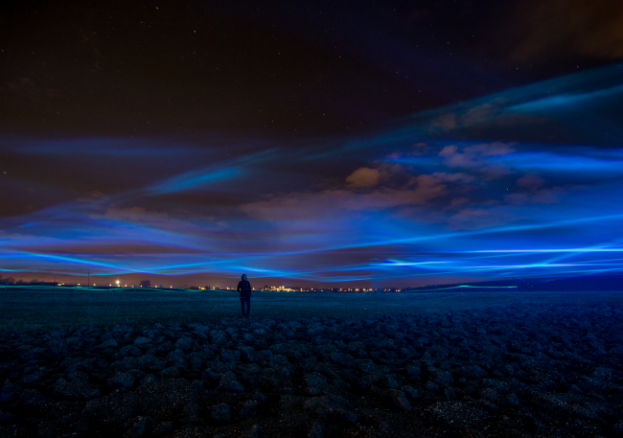 Abandon Normal Devices present WATERLICHT, an ambitious and large-scale digital installation by Dutch Designer, Daan Roosegaarde with International Design and Innovation Studio Roosegaarde.
Set in the dramatic v-shaped valley Winnats Pass that acts as a gateway into Castleton, WATERLICHT will virtually flood the landscape  with light and smoke to reveal the geological history of the site and the water-table in the area. Stretching back into the times of the Ice Age, when glacial rivers carved the landscape, WATERLICHT will visualise how high the water level could reach without human intervention.
Created using the latest LED technology, software and lenses, WATERLICHT won the Award for Best Lighting Environment Design, 2016 in Shenzhen, China.